'Israeli rockets' strike Syrian military positions near Aleppo – state media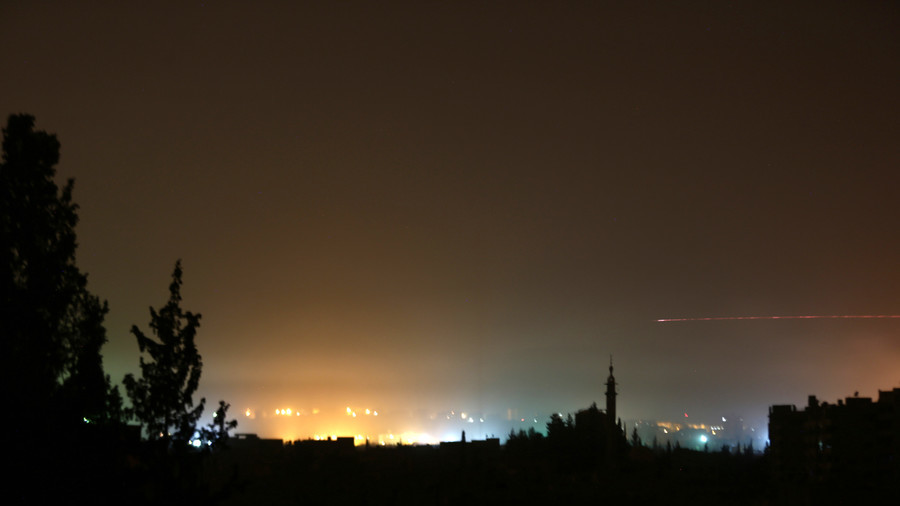 Syrian military positions near Aleppo airport have come under a missile strike, state media reports, blaming Israel for the attack.
The strike targeted "one of our military positions north of the airport in Aleppo," a military source told the Syrian Arab News Agency, stressing that the damage from the aggression was "limited to material."
The source denounced the raid as a "desperate attempt to support the defeated terrorist groups" in Daraa and Quneitra, where the Syrian army is actively working to defeat them. Furthermore, the publication accused the IDF of being "directly involved" in raising the morale of militants from al Nusra and other terrorist groups.
The Israeli military refused to immediately comment on the report, neither confirming nor denying carrying out the strike.
On Wednesday, the IDF targeted three military posts in Syria, justifying the raid as a retaliation for the infiltration of a Syrian UAV, which was intercepted by the IDF. While Israeli engagement in Syria intensified over the last months, the strikes focused mainly on positions around the Israeli controlled Golan Heights and the suburbs of Damascus. The IDF does not comment on every engagement on its neighbor's territory, but previously acknowledged targets by Israel in Syria included weapons storage facilities, logistics sites, and intelligence centers.
While Tel Aviv insists that strikes are designed to protect its sovereignty over a perceived Iranian threat on its borders, the Syrian government considers Israeli aggression as a means to support the Western agenda to topple President Bashar Assad. Damascus has repeatedly stated that only Iranian military advisers are currently present on the ground, with no active military taking part in the operations. Israel, however, maintains that it has a right to intervene in Syria whenever it deems it necessary to prevent an Iranian or Hezbollah military build-up.
Like this story? Share it with a friend!
You can share this story on social media: