'4% on military spending will not make world more secure' – German Foreign Minister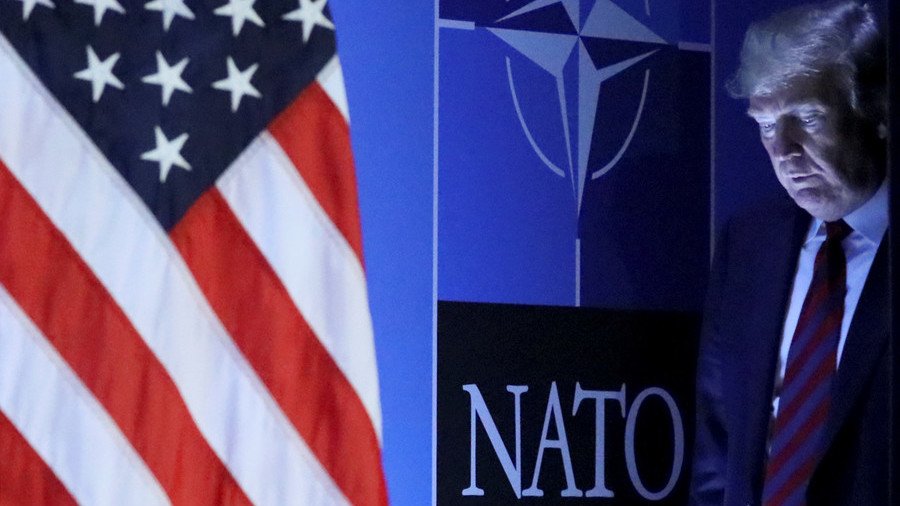 Increased defense spending championed by the US President Donald Trump at the NATO summit will not make the world safer, the German Foreign Minister Heiko Maas said, adding that respect for international order is needed instead.
"We know that peace and security come at a price," Maas said in a Twitter post on Saturday, just days after the end of the NATO summit in Brussels, at which Trump attempted to press the US allies into increasing their military spending not up to two but up to four percent of GDP – something that many European nations were not apparently pleased with.
At the end of the summit, Trump virtually congratulated himself on what he thought to have been his major victory in the field of "more equal" defense spending within the Alliance. However, it soon turned out that at least some of his allies were not eager to fulfill his demands.
"Four percent [spent] on military spending will, however, not make our world any more secure," Maas said in the same tweet, a rebuke apparently aimed at Trump. "Instead, we urgently need more respect to the international rules and order," he added.
More weapons do not automatically mean more security, the minister then told the German dpa news agency, adding that Trump's demands "have nothing to do with serious security policy." He also criticized the US for becoming "less reliable" as a partner and called on Europe to take the matter of security in its own hands.
The German foreign minister also went on to actually accuse the US leader of putting the entire architecture of European security at risk. He particularly slammed Trump for what he said was effectively a PR stunt at the expense of the US allies.
READ MORE: Trump wants regime change in Berlin, Germany must hit back on US soil – ex-FM Gabriel
"This is not about the steepest tweet or the highest ratings; this is about our common security!" Maas told Der Spiegel weekly following the summit. "Europe can't accept that what's been built up over many years is intentionally damaged for the thrill of being provocative," he added.
Meanwhile, the former leader of the German Social Democrats and the head of the European Parliament, Martin Schulz accused the US president of "deliberately [driving] a wedge" between the NATO members with his demands for increased spending and said he "endangers the global peace."
US-German relations have been akin to a spat recently as Trump accused Germany of being "captive of Russia" due to its reliance on Russia's energy. He particularly accused Germans of "paying billions of dollars" to Moscow while still asking Washington "to defend them against Russia."
His rant immediately provoked an angry reaction from Berlin as Angela Merkel argued that Germany is "the second largest provider of troops" for NATO and actually "defends the interests of the United States." Maas went a little bit further at that time as he said that his nation is not a prisoner, "neither of Russia nor of the United States."
French Foreign Minister Jean-Yves Le Drian also accused the US leader of trying to destabilize European unity with his antics.
As for the increased defense spending, Trump's claims about the NATO members reaching an agreement on raising the military expenditures to four percent of GDP were disproven by NATO Secretary General Jens Stoltenberg, who said 29 members of NATO simply reiterated that they were planning to gradually increase defense spending to the 2 percent benchmark.
You can share this story on social media: