NATO summit day 2: Trump congratulates himself on victory despite no visible policy change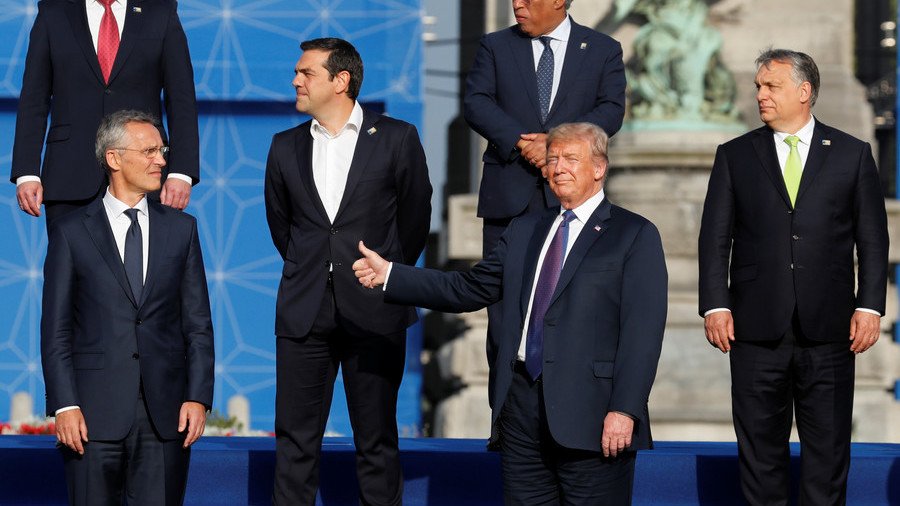 Wrapping up a chaotic NATO summit, Donald Trump fawned over what he believes to be securing a major increase in European Allies' spending while jovially promising that he could bring the US out of the bloc at his whim.
The US President, who arrived in Brussels in arms against Germany and Russia and pressured European leaders to spend more on defense, seemed confident by the end of the summit that he scored a major victory. During a hastily gathered media conference at the NATO HQ, Trump said he secured "commitments" from European Allies to carry their fair share of burden, a feat that he claimed no president since Reagan, was willing to try.
Great success today at NATO! Billions of additional dollars paid by members since my election. Great spirit!

— Donald J. Trump (@realDonaldTrump) July 12, 2018
"Everyone's agreed to substantially up their commitment. They're going to up it at levels that they've never thought of before," Trump told reporters. "The commitment was at 2 percent, ultimately that'll be going up quite a bit higher than that."
The statement was disproven by NATO Secretary General Jens Stoltenberg, who said 29 members of NATO simply reiterated that they were planning to gradually increase defense spending to the 2 percent benchmark. No changes were apparently promised on how fast non-compliers like Germany would raise their military budgets, according to statements by French President Emmanuel Macron and German Chancellor Angela Merkel.
"Everyone agreed to raise spending as they agreed in 2014, and everyone agreed to respect the commitments they made. We reaffirmed a credible budget strategy that meets our needs," Macron told journalists.
Trump, who said he was happy with the results of the summit, didn't hesitate to mention his usual "stick" part, a possible withdrawal from NATO. He said he would "probably" be able to have the US leave the mutual defense organization with no Congress approval, but insisted that after his perceived diplomatic success the Alliance would be "a very, very powerful, very, very strong" organization that America would be perfectly fine to stay in.
Pipeline problems may be gone
The issue of Trump's opposition to a German-Russian gas pipeline, which he made part of the summit agenda by accusing Berlin to be under Moscow's control, persisted into the second day. But during his conference Trump said the Nord Stream project may be fine if "everybody" got along with Russia.
"Frankly, maybe everybody is going to have a good relationship with Russia, so there will be a lot less problem with the pipeline. But to me it was a major point of contention. We discussed it at length today. Germany has agreed to do a lot better than they were doing," he said.
Trump, who went to the UK after the gathering in the Belgian capital, is scheduled to meet Russian President Vladimir Putin next week. The US president seemed happy that he made German-Russian energy trade part of the discussion. But neither Germany nor its Western European allies seem to be willing to see the pipeline as a NATO issue.
Macron, who spoke to the media after Trump on Thursday, said he believed that countries should "take such decision in a sovereign manner" and described Trump's Wednesday remarks about Germany's supposed lack of independence as his "sharing his point of view about a strategic issue".
Like this story? Share it with a friend!
You can share this story on social media: