Rare 25,000ft 'firenado' captured in epic footage (VIDEO)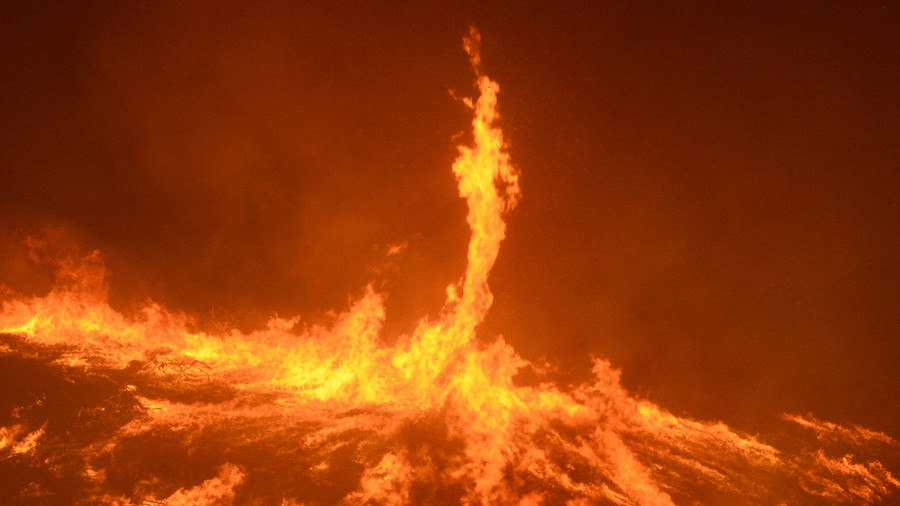 Looking like a Hollywood vision of hell or an apocalyptic movie scene, an epic real-life 'firenado' has been captured by an Arizona couple who happened to witness the incredible event from their car.
Chris and Anne Mackie were driving past a bushfire alongside a river in Blythe on Saturday, when they stopped to film the blaze, inadvertently catching the natural phenomenon in the process.
Strong winds pushed the raging fire toward the edge of the river, where it began pulling up water and soon transformed into a massive vortex of wind, water and fire reaching a reported 25,000ft into the air.
READ MORE: Cop shoots through windshield in high-speed chase, ends with car plowing into school (VIDEO)
'Firenados' usually occur when wind connects with large bushfires, sending a whirlwind of flames, ash and debris flying through the air for miles.
The cause of the fire is still under investigation but firefighters had the relatively small blaze 100 percent contained by Monday, with the loss of about 924 acres.
Like this story? Share it with a friend!