Trump: NATO meeting 'great', Putin meeting 'even better', everything else 'fake news'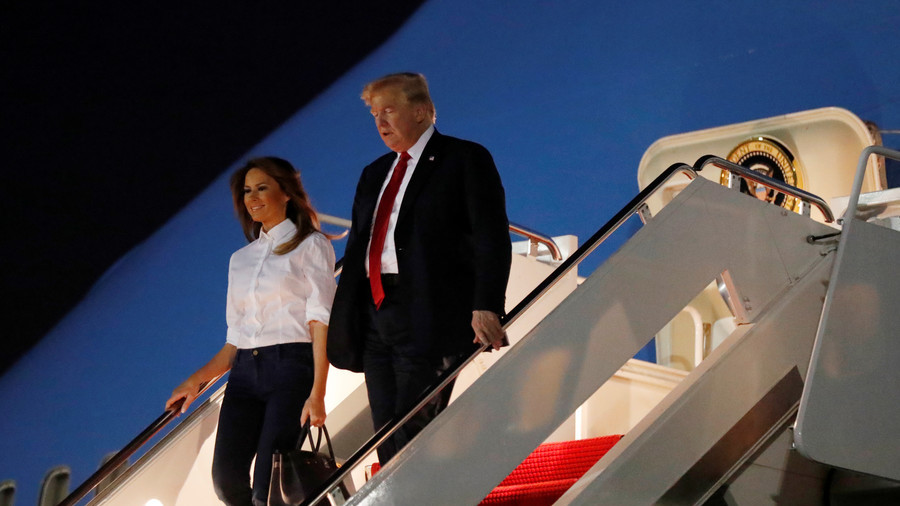 He may have been called an ally-betraying Putin-loving traitor by the US liberal media, but Donald Trump is not making any apologies after his European tour that culminated in ground-breaking talks with the Russian president.
"While I had a great meeting with NATO, raising vast amounts of money, I had an even better meeting with Vladimir Putin of Russia. Sadly, it is not being reported that way - the Fake News is going Crazy!" Trump tweeted on Tuesday.
In a message twenty minutes previously, the US president said the mainstream media was not reporting the extra funding commitments he secured from other members of the alliance to bolster collective defense.
"I had a great meeting with NATO. They have paid $33 Billion more and will pay hundreds of Billions of Dollars more in the future, only because of me. NATO was weak, but now it is strong again (bad for Russia). The media only says I was rude to leaders, never mentions the money!" tweeted Trump.
Trump had also been complimentary about his face-to-face talks with Vladimir Putin, during which the American leader appeared satisfied with the Russian president's assurances that the Kremlin did not meddle in the 2016 US election. The US president also praised military cooperation between the two countries, and vowed to better relations that he accused his predecessors of letting lapse.
"A productive dialogue is not only good for the United States and good for Russia, but it is good for the world," Trump wrote late on Monday.
Not everyone had agreed. Former CIA director turned media pundit called the meeting was "nothing short of treasonous" while MSNBC called the afternoon in Helsinki "the worst moment in US foreign policy history that does not directly involve a war or another act of violence" to pick two voices out of hundreds that came out with near-identical criticisms.