'Novichok was in perfume bottle,' claims brother of Amesbury poisoning victim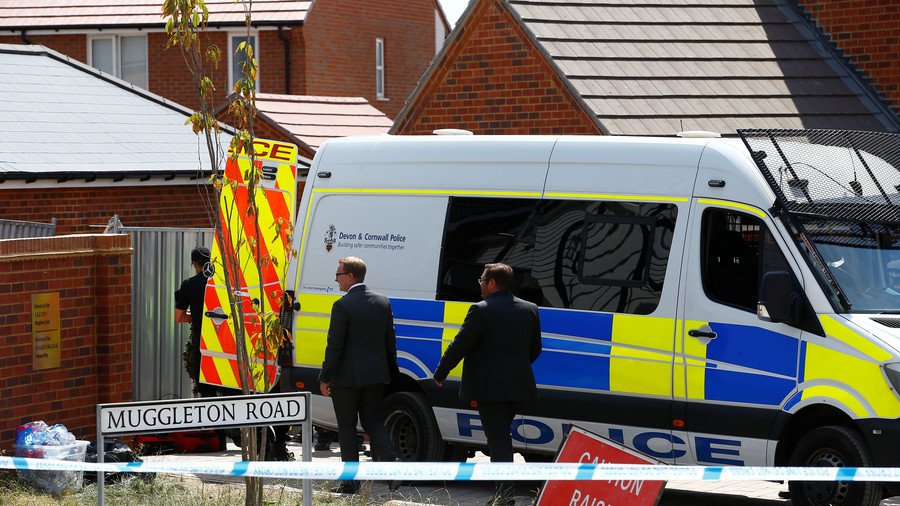 The Novichok nerve agent which allegedly killed a woman and left her partner seriously ill in hospital came from a perfume bottle, according to the brother of a victim.
Charlie Rowley, 45, fell ill with girlfriend Dawn Sturgess in Amesbury, Wiltshire after allegedly being exposed to Novichok on June 30. Sturgess, 44, subsequently died on July 8. His brother Matthew claims Charlie told him that the source of the nerve agent was a perfume bottle which he had picked up, according to the BBC.
The incident happened near Salisbury - where former Russian double agent spy Sergei Skripal and his daughter, Yulia were supposedly poisoned with a nerve agent, which British labs apparently identified as Novichok, in March.
Matthew, who made the visit to see his brother in hospital on Wednesday, said that he is "absolutely not the brother I know."
"I wiggled his toes and said to him, 'Are you OK, Charles?' He was semi-woken and said: 'They killed my girlfriend, they killed my girlfriend.'
"He was very angry and crying. I could hardly recognise him, I nearly cried. He's skin and bones as he obviously hadn't been able to eat."
Police investigating the incident have so far failed to substantiate the brother's claims about the perfume bottle. Last week, they confirmed that a "small bottle" was found in the house. A statement by counter-terrorism police said: "A small bottle was recovered during searches of Charlie Rowley's house in Amesbury."
Police revealed on Saturday they have retrieved over 400 "items" in the hunt for evidence, but warned the search could go on for months.
Police and counter-terrorism investigators looking into the Amesbury incident say they haven't yet determined if there's a link to the Skripals' case. Though the UK Defence Secretary, was among those who did make this claim.
"The simple reality is that Russia has committed an attack on British soil which has seen the death of a British citizen," Gavin Williamson, told the Commons following Sturgess' death.
READ MORE: UK police claim to have found bottle containing 'Novichok' nerve agent in Amesbury victim's house
Other UK officials and journalists rushed to label the Russian President Vladimir Putin a 'murderer'.
Russia has repeatedly asked to be given access to investigation materials in the Skripals' case so that it could assist the probe on the grounds that Yulia Skripal retained her Russian citizenship, but the requests were ignored. Instead, saying Moscow was "highly likely" to blame, the UK and its allies initiated a mass expulsion of Russian diplomats, resulting in more than 100 Russian embassy and consulate workers getting sent home from over a dozen countries.
Like this story? Share it with a friend!
You can share this story on social media: