Pamela Anderson: Americans are programmed to blame Russia when things go wrong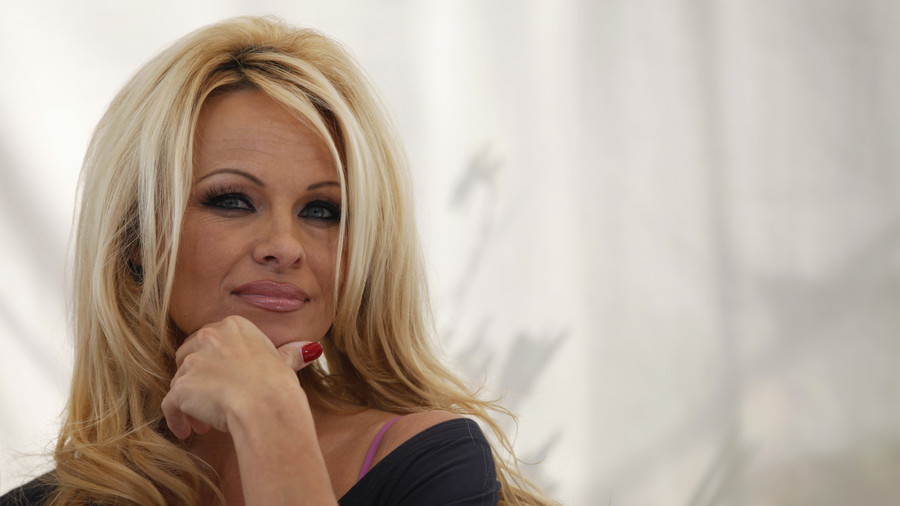 Baywatch icon turned activist Pamela Anderson says Americans are programmed to always blame Russia, and treatment of Julian Assange "represents everything America does when it comes to true information and freedom of speech."
The 51-year-old spoke to The Daily Beast about her association with Assange and Russian President Vladimir Putin - banishing the "sexist" claims that either relationship is romantic - and said Americans are "programmed" to blame Russia.
"We're programmed in America to think that if anything's gone wrong it's Russia's fault," she said. Anderson claims her experience of lobbying for animal rights with the Kremlin has shown her Russians can be "very emotional, very engaged and wanting to do the right thing".
"People just think Russians are very scary and stoic...It's annoying," she added. "America can be very annoying, how everything is so anti-Russia".
The Canadian-born US citizen has been a vocal advocate for Assange, most recently appealing to rapper Kanye West to help see him safely leave the Ecuadorian embassy in London where he's been exiled for the last six years. Anderson says she's hoping US President Donald Trump will one day pardon the Australian, but claims "public support" is important for that to happen.
READ MORE: Assange in grave danger, hated because Clintons control media – Pamela Anderson
When asked if the US public would support someone who "appeared to target the Democratic Party" in the lead up to the 2016 US election, Anderson said: "I don't think it was 'targeting,' it was just releasing true information that I'd want to know before I vote."
Anderson reiterated her fear for Assange's well-being, who she hasn't spoken to since his internet connection and visitor access was cut off on March 27. She claimed his skin is transparent because he hasn't seen sunlight in years.
"He doesn't have access to doctors outside the embassy," she said. "And now I'm very concerned with how he's being pushed out of the embassy. Something could happen any day now. We don't know".
If you like this story, share it with a friend!
You can share this story on social media: