'Murderers!' Violent protests erupt after Chicago police shoot armed man (VIDEOS)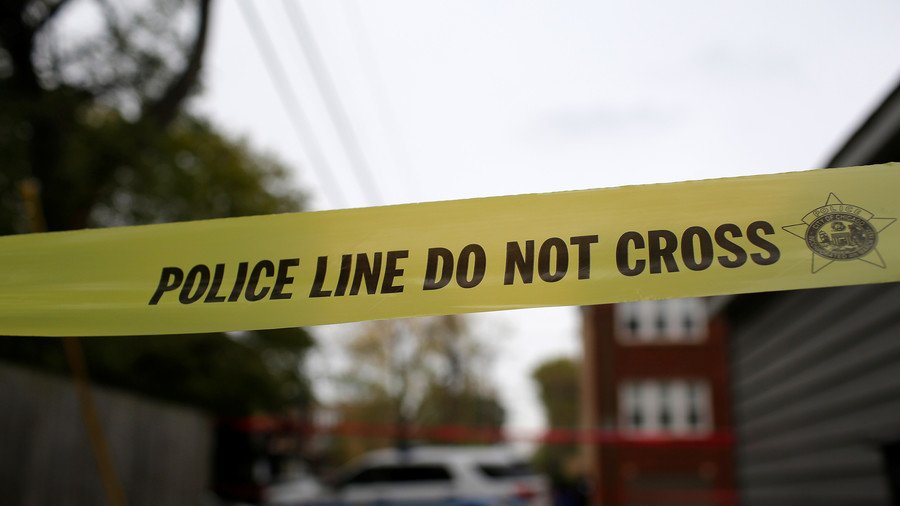 Violent protests broke out in Chicago, prompting several arrests, after a police officer fatally shot an armed man on Saturday evening following a brief confrontation.
Protesters and police faced each other in a heated stand-off at the cordoned-off scene in the predominantly black South Shore neighborhood after a man was shot by an officer.
Angry locals chanted "Murderers!" at police and some people threw glasses and rocks, injuring several officers, while protesters were tackled and hit with batons. Chicago Police Patrol Chief Fred Waller admitted the situation "got a little out of hand" as four people were arrested.
In an effort to dispel growing hostility and "misinformation" in the community, police released bodycam footage of the shooting on Sunday. When explaining why the video was made public so quickly, Supt Eddie Johnson said: "Because the community needs some answers and they need it now."
The video shows police approach 37-year-old Harith Augustus, who appears to have a gun tucked into the waistband of his pants. A brief confrontation follows before Augustus attempts to run away and looks like he may have been reaching for his weapon. Johnson said he consulted with Augustus' family before the release.
Officers later discovered that the man was carrying a semi-automatic weapon, for which they say he did not have a concealed-carry permit. He was also in possession of several magazines of ammunition, said Waller.
READ MORE: Anti-gun violence protesters shut down Chicago highway, governor gets blasted for calling it 'chaos'
Augustus died after being shot in the back at least five times by a female officer, according to a Chicago Sun-Times report. The officer was reportedly taken away from the scene in a police vehicle after a crowd of 100 people immediately gathered.
Videos and photos posted on social media showed a heavy police presence in the area following the incident. Protesters could be seen angrily confronting officers as scuffles broke out.
READ MORE: Cop who declined to help Puerto Rican woman being harassed for 'un-American' T-shirt resigns
Chicago's Civilian Office of Police Accountability say the shooting was captured by body cameras and the circumstances surrounding the shooting are under investigation. The officers involved will be placed on administrative leave for 30 days.
Chicago has been blighted by gun crime in recent times. More than 1,430 people have been shot in the city so far this year, however that statistic actually represents an improvement as it's 496 fewer than this time last year, according to the Chicago Tribune. The Washington Post tallies some 548 people who have been shot and killed by police in the US so far this year – around 20 more than this time last year.
Like this story? Share it with a friend!
You can share this story on social media: