ICE gearing up for war? US immigration agency runs assault rifle training, doubles M4 arsenal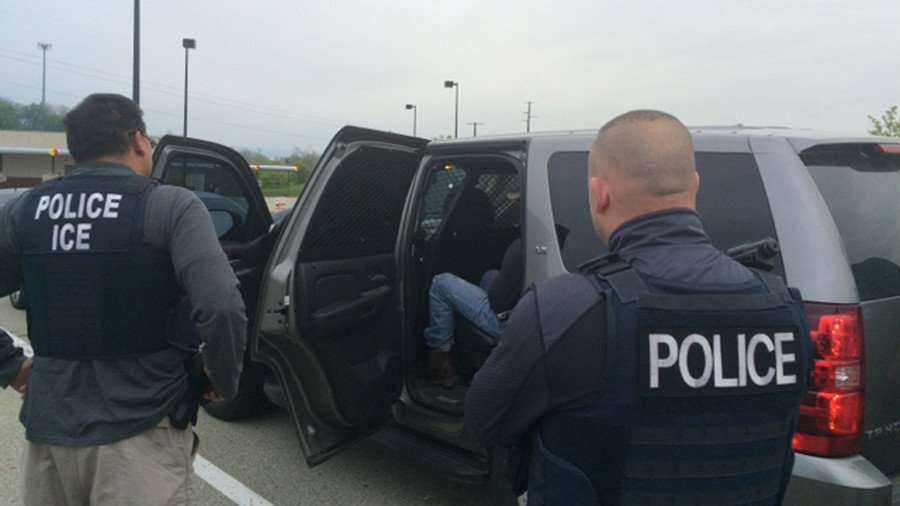 The US Immigration and Customs Enforcement agency is training agents to use military-style weapons and tactical equipment and has more than doubled its arsenal of M4 assault rifles lately, according to public records.
The apparent effort by ICE to grow some extra muscle was spotted by The Young Turks YouTube channel, which reviewed ICE-related federal procurement records and reported their discoveries on Tuesday. One such contract shows that the officers of the agency's Enforcement and Removal Operations will this year be trained in the use of assault weapons, chemical agents, stun grenades, and flash bangs at the Howell Shooting Range in Chicago area. The record says up to 160 agents may undergo the training quarterly.
A spokesperson for ICE told TYT that the training was meant to "sustain readiness as mandated by department training requirements." A retired ICE agent said: "Sounds like they're getting ready for war."
Another record shows that ICE has recently procured 8,000 M4 assault rifles, adding to the 5,000 ICE already has in the field. There is a separate $15 million contract with the firearms manufacturer Colt for maintenance of the arsenal. The agency would not comment on why it needed to more than double its stockpile of the weapon favored by the US Marine Corps.
Apparently the security agency, which is now in the focus of heated national debate due to its role in enforcing the Trump's administration tough anti-immigration policies, is catching up with the long-standing trend of militarization of US law enforcement. US federal, state and local-level security bodies have been receiving handover equipment from the Pentagon for years as well as training in military-style tactics.
Critics say this moves the role of the police from preserving public peace to becoming an occupational force. The current administration disagrees and has lifted restrictions put in place under President Barack Obama on what weapons can be transferred.
If you like this story, share it with a friend!
You can share this story on social media: