'Give your housekeeper a ride home': Amber Heard under fire for 'racist' ICE tweet
Published time: 3 Jul, 2018 19:27
Edited time: 4 Jul, 2018 09:06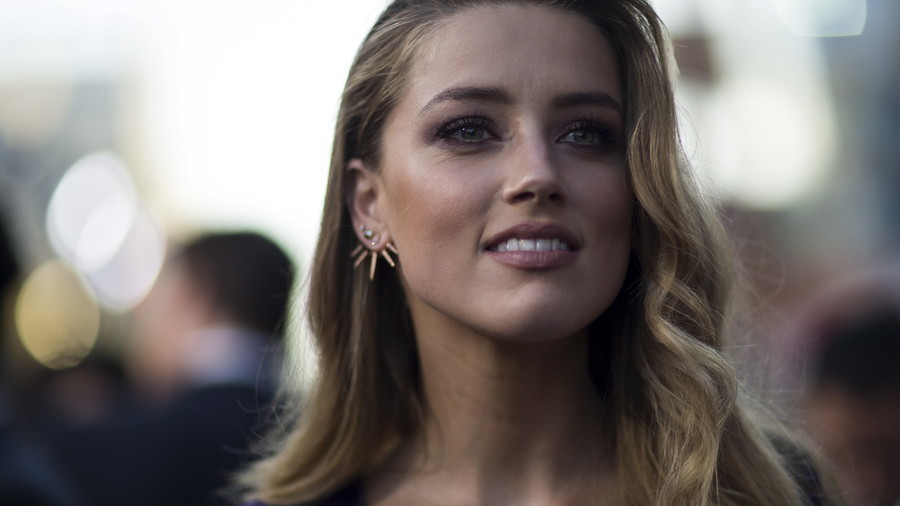 Actress Amber Heard has been branded a "racist" after posting a tweet advising people to give their housekeepers and landscapers a ride home because of an Immigration and Customs Enforcement (ICE) checkpoint in her neighborhood.
The 32-year-old posted the controversial message on Tuesday to alert her 60,000 followers about an immigration checkpoint near her home. In a since-deleted tweet Heard said: "Just heard there's an ICE checkpoint in hollywood, a few blocks from where I live. Everyone better give their housekeepers, nannies and landscapers a ride home tonight."
The backlash was immediate as many people piled in to accuse Heard of stereotyping Latin Americans. "Eesh! This will not go down well," film journalist, Hanna Ines Flint, quickly responded. Ines Flint was correct.
However it wasn't all negative, some people came to Heard's defense, suggesting that she was sarcastically taking aim at Hollywood privilege.
The actress quickly posted a follow-up tweet to drive home her criticism of US President Donald Trump's immigration policies. "Checkpoints on your home streets…. Is this the 'great' America we're aiming for?" she said.
As the backlash refused to abate Heard posted a third tweet in an effort to diffuse the situation. "With this human rights crisis being so politicized, it is hard to make a simple statement without it being used to distract from the real issues. It's hard for everyone to not be negatively affected by this subject in some way," she said.
Despite the clarification social media users refused to let Heard off the hook for her tweet about housekeepers, nannies and landscapers.
Like this story? Share it with a friend!