'Rulers need myth that US is a democracy to give Americans illusion of control' – Lee Camp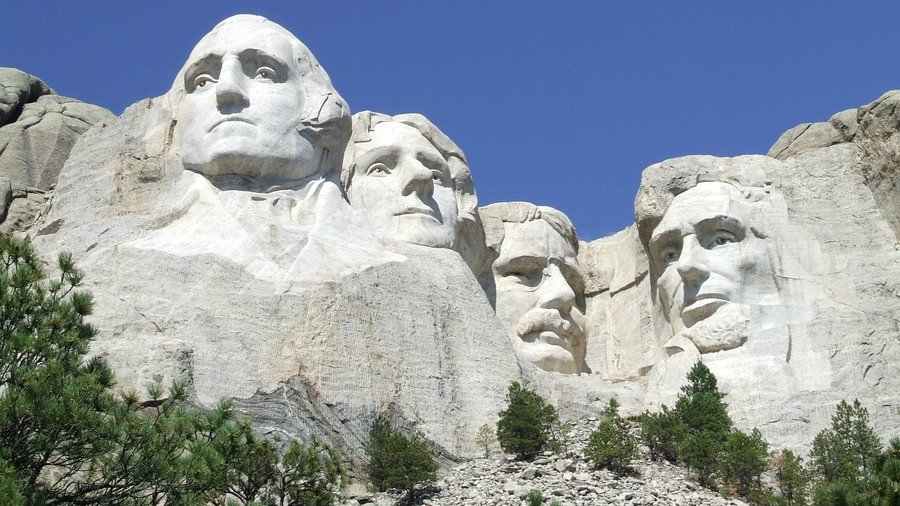 Jeff Bezos has $141 billion, and 63 percent of Americans say they can't afford a $500 emergency. The system of massive inequality is unsustainable, but it keeps going thanks to the myths we are told, Lee Camp says.
Comedian Lee Camp breaks down the eight great myths of American society in the latest edition of his satirical talk show Redacted Tonight on RT.
In the opening segment, Camp says that the corporatocracy is steadily tightening its grasp, the insanely wealthy get richer every day, and the poor get exploited more and more.
"63 percent of Americans can't afford a $500 emergency. Yet, on the other end of the spectrum, the rear end of the spectrum, if you will, and you should, Amazon head Jeff Bezos is now worth a record $141 billion. Meanwhile, worldwide 1 in 10 people only make $2 a day. Do you know how long it would take one of those people at $2 a day to make the same amount as Jeff Bezos has? 193 million years. And that's if they only buy single-ply toilet paper. And yet there are riots in the streets for the most part, at least not in the US."
Camp is puzzled why we are okay with this and says the reason is "the myths we are all sold."
"Myths that are ingrained in our social programming from birth when our heads are still soft. These myths are accepted and basically never questioned," Camp said, adding that he feels it is his job to lay them all out.
Myth #8: We have a democracy
"If you think that we still have a democratic republic, ask yourself this: when was the last time Congress did something that the people of America wanted that was not in the benefit of corporations? You probably can't do it, right?"
Camp claims that Congress doesn't do "a damn thing without the approval of their sugar daddies."
He noted that even the Carter Center and former President Jimmy Carter believe that America has been transformed to an oligarchy – a small corrupt elite group controls the country without much input from the people.
"The rulers need the myth that we're a democracy to give us the illusion of control," he said.
Check out the other seven myths here:
Like this story? Share it with a friend!
You can share this story on social media: