Rather & Nunes get dunked on for making LeBron's Lakers move political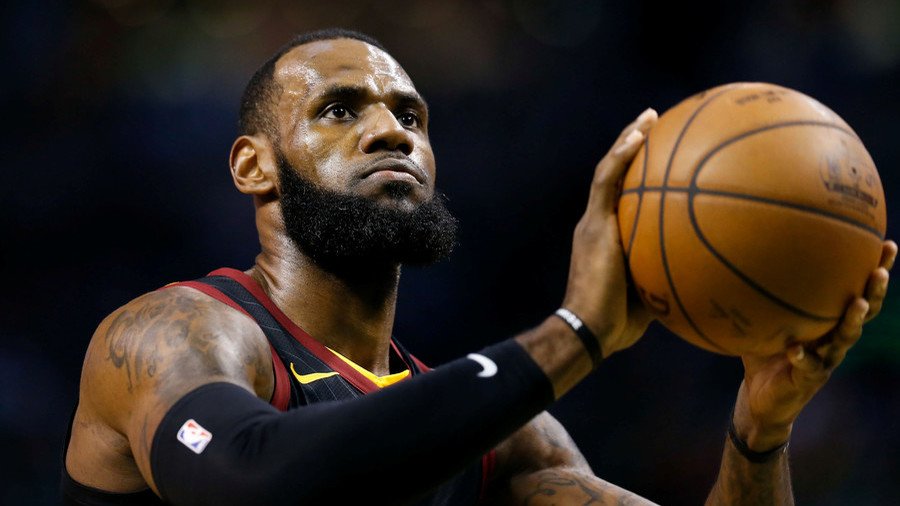 Anyone who thought sports weren't political should talk to Dan Rather. He has a theory on why LeBron James will soon be playing for the LA Lakers, saying it's to resist Trump – not the fact that he was offered $153.3 million.
Rather, 86, has been an outspoken critic of Trump – and so has James. This apparently means that the basketball legend's move to California is politically linked, according to a far-fetched tweet that the former CBS news anchor put out on Monday, calling California the "heartland of resistance."
The journalist, who himself has a net worth of $70 million, seemed to discount the tendency of basketball players - and humans in general - to follow the money. But even if Rather momentarily forgot that money talks, the Twittersphere didn't.
"He did it for money… settle down," one person told Rather. Another told the journalist to "lay off the sauce," while yet another sarcastically said "I'm sure the $38 million [a year] had nothing to do with it."
"I dunno, I think he went there to play basketball for the Lakers," wrote Twitter user @major_nope. Others implied Rather's advanced age was the cause behind his odd reasoning.
Some accused Rather of distributing "fake news."
And others were just left scratching their heads.
News of James' move to the Lakers comes after he opted out of his contract with the Cleveland Cavaliers on Friday. California is also the home of the Cavaliers' nemesis in recent years, the Golden State Warriors.
READ MORE: Social media sympathy & skepticism for LeBron James after NBA Finals defeat
Rather wasn't the only public figure to make James's move to Los Angeles political. California Democrats urged him to register to vote, prompting Congressman Devin Nunes (R-California) to troll them, his state and its governor, telling James he should "get ready to pay the highest taxes you ever have in your career!! You should have held out for more just to afford the Moonbeam weather tax!!!"
'Moonbeam' is less-than-complimentary nickname for Governor Jerry Brown, with the "weather tax" referring to California's very high cost of living, partly due to aggressive taxation and regulation.
Twitterati were just as riled up over Nunes' tweets, with some reminding that the Republican congressman's education was at two schools subsidized by state taxpayer dollars.
Others suggested Nunes should simply leave California if he dislikes it so much.

If you like this story, share it with a friend!
You can share this story on social media: