Social media sympathy & skepticism for LeBron James after NBA Finals defeat
Published time: 9 Jun, 2018 11:04
Edited time: 13 Jun, 2018 10:28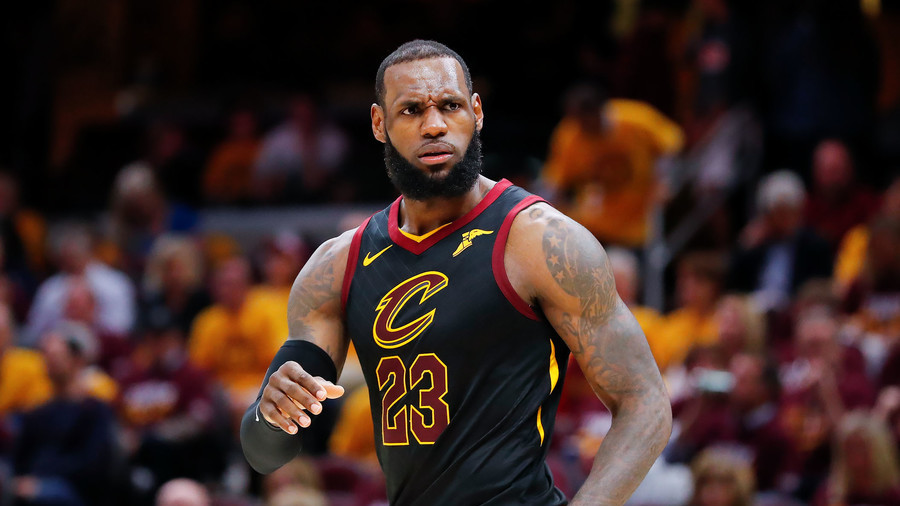 Cleveland Cavaliers star LeBron James was handed a mixture of sympathy and skepticism on social media after he revealed he played the last three games in his team's NBA Finals defeat with a broken hand.
Following Friday's defeat to the Golden State Warriors – which handed Stephen Curry and Co. a 4-0 sweep and their third title in four years – James revealed he had injured his hand after Game 1 when he punched a blackboard in the locker room in a fit of anger.
"I let the emotions get the best of me and pretty much played the last three games with a broken hand," James said at press conference after Friday's 108-85 loss in Cleveland, where he appeared with his right hand in a cast.
READ MORE: LeBron James 'played with broken hand' in last 3 NBA Finals games after punching board
Many NBA fans reacted to the announcement and the Cavs' defeat with sympathy for a player who many felt had "carried the team" during the finals.
However, some said the focus on James' injury was an unwelcome distraction from the achievements of the Warriors - or even a convenient excuse following a comprehensive series defeat.
The debate also raged over the defeat meant for three-time NBA champion James and his potential GOAT status – with some heralding the Cavs star as the greatest of all time despite the finals sweep.
However, former NBA star Charles Barkley clearly dismissed the idea that the Cavs star could be compared to Chicago Bulls great Michael Jordan.
James, 33, said after the game that he had "no idea" if he had played his last game for the Cavs, with speculation that he could move on when he becomes a free agent next month.
Wherever he moves, the fans and detractors will no doubt follow.