Lightning strike narrowly misses Florida officer in CCTV footage (VIDEO)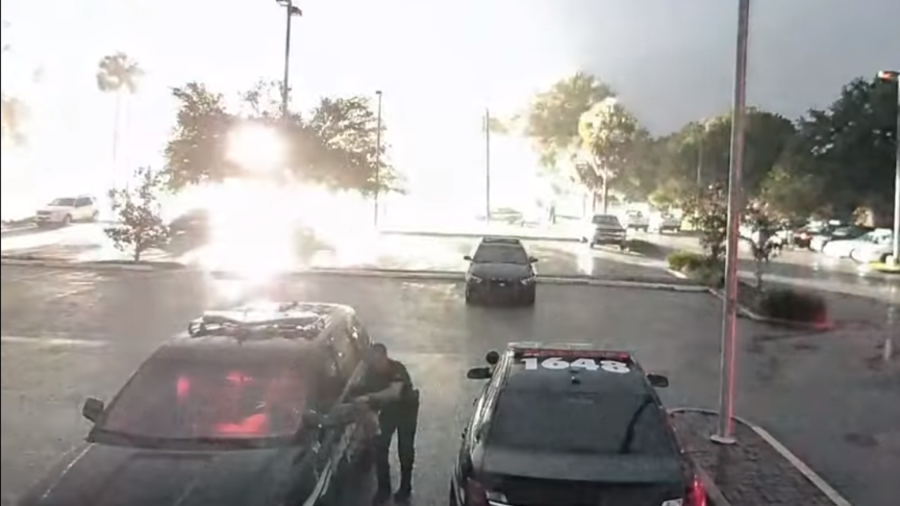 A Florida police officer narrowly escaped injury after a bolt of lightning struck very close to a local police station. CCTV cameras captured the moment.
The canine officer was exiting a patrol car in the Apopka Police Department parking lot on Tuesday evening, when an intense lightning bolt struck just meters away, prompting the startled man to jump back into the safety of his vehicle.
The lightning strike was so strong, it appeared to activate the emergency lights of another parked cruiser. It also caused significant electrical damage and cut power to the building.
READ MORE: Lightning strike caught on camera as biblical storms wreak havoc in Germany (VIDEO)
The Apopka Fire Department responded to the incident but there were no reported injuries, according to a police statement published by the Apopka Voice.
The National Weather Service in Melbourne, Florida warned the public of the dangers of lightning on Monday by reminding people that six people have already been killed by lightning this year.
If you like this story, share it with a friend!
You can share this story on social media: