Machete-wielding woman 'forces' ex to have sex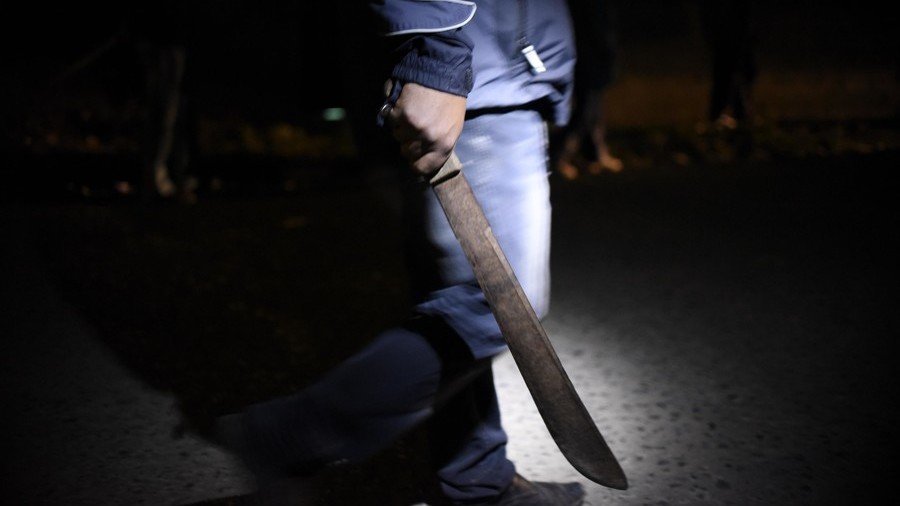 A woman in Montana has been charged by police after being accused of breaking into the home of her ex-boyfriend and demanding sex while wielding a machete.
READ MORE: Montana signs executive order forcing net neutrality
Samantha Ray Mears, 19, was arrested by police in the city of Great Falls after her former beau alleged that she'd entered his home while he wasn't there. According to court documents seen by MTN News, Mears is accused of holding the machete to the man's neck and ordering him to undress. The man claimed she then undressed herself, climbed on top of him and engaged in intercourse – all while continuing to hold the machete.
The man claimed that the pair argued after having had sex, prompting Mears to tear a large piece of trim off the wall and urinate on the bed. After pretending to call a friend, the man called police and escaped the house. His only reported injury was a bite on the arm.
The woman told police the man had kidnapped her and gave her the machete to protect herself, according to The Great Falls Tribune. Bail was set at $50,000 after she received two felony charges for aggravated burglary and assault with a weapon.
READ MORE: Domestic horror: Birmingham woman attempted to disembowel ex after sex, court hears
Mears has a history of domestic abuse, having been charged with felony strangulation in April after allegedly hitting her former partner in the face and trying to choke him. Local media reports indicate the pair had been in a relationship for seven years.
Think your friends would be interested? Share this story!
You can share this story on social media: