Domestic horror: Birmingham woman attempted to disembowel ex after sex, court hears
Published time: 23 Jun, 2016 17:49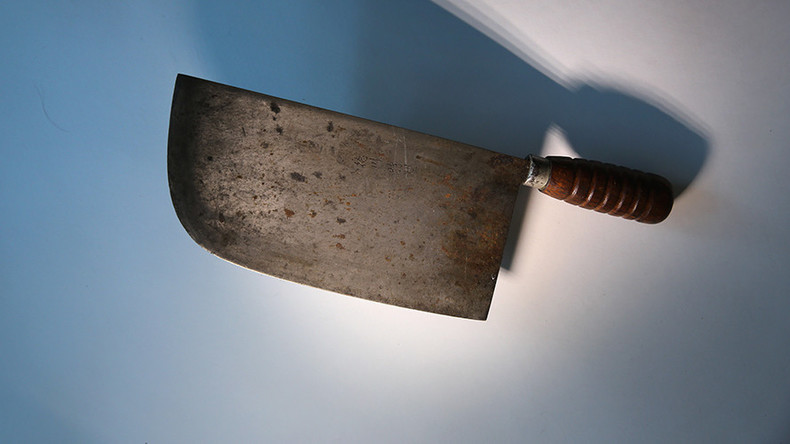 A woman attacked her ex-husband with a knife before trying to pull out his intestines in a suburb of Birmingham in October 2015, a court has heard.
Birmingham Crown Court heard that Dalya Saeed attacked her ex-husband Bilal Mir after sex at her home. She is also alleged to have hit him with a frying pan and a salt-and-pepper grinder, and then chased him with a meat cleaver.
Saeed denies attempted murder and claims she was defending herself after being raped and attacked with a machete.
Mir claims they met in October after she invited him to her home to discuss something important. After this, he says they had consensual sex.
The alleged victim told the court that afterwards "she stabbed me twice in the belly ... I said to her, 'What have you done?' She then stood up and stabbed me again."
"I grabbed the knife from her. When I grabbed the knife my intestines were out. She was trying to hold on to my intestines and pull them.
"She pulled part of them off. I threw the knife behind a sofa and held the rest of them in my belly," he said.
The first police officer at the scene also described from the stand what he saw.
PC Gavin Simms arrived on the scene at around 3am. He told the court he was approached by a "distressed" female whose "dressing gown and her hair was literally covered in blood."
"She was mumbling something but I could not hear what she was saying. She had an injury to her left hand. It was deep. I could see it was gaping."
Simms said he then saw a man lying down "covered in blood."
"His internal organs were protruding from his abdomen. There was a meat cleaver near his hand, about 30cm away," Simms said.
The couple split in 2013 after having a daughter together. The hearing continues.