D*ck pics for science: Professor asks for intimate photos for 'self-esteem' study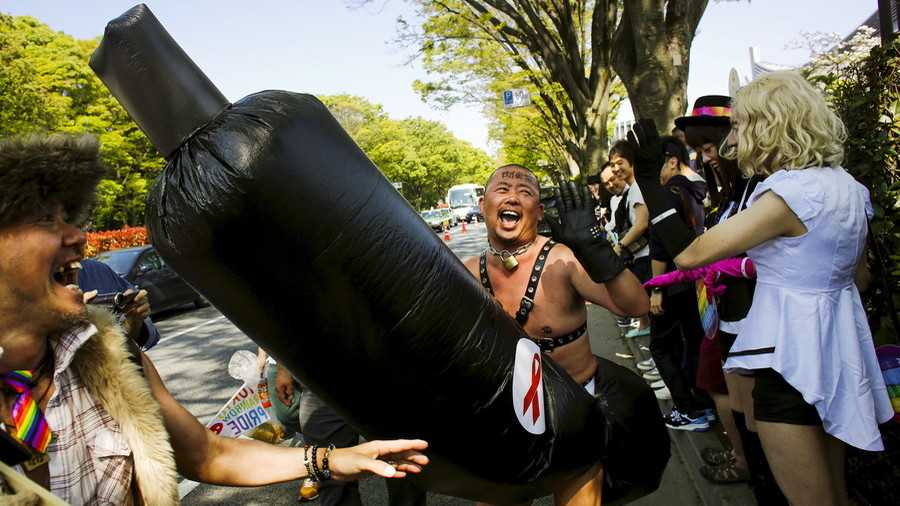 An American academic would like to see pictures of your penis – for science. Professor Alicia Walker is studying the correlation between penis size and self-esteem and has turned to the internet in search of volunteers.
The Missouri State University (MSU) sociology professor is in urgent need of men willing to submit"anonymous penile measurements (erect and flaccid, length and girth) and photo evidence (also anonymous/absent identifying features)" as part of her investigation into "how men feel about their bodies in a culture where we place emphasis on size, including size of penises."
The minimum age requirement to participate in the study is 22, which should, in theory, ensure that there are no underage participants and exclude most undergraduate students. The research project has been approved by the Missouri State University Institutional Review Board, but it is not being funded by the university.
"The men I've talked to thus far are in a great deal of distress because of how we view penis size at present. And how they feel is absolutely impacting their condom use, their willingness to even attempt to approach potential sexual partners, and even going to the doctor for a physical exam," Walker said. "Their physical health is actually impacted by how they feel about their penis. This isn't a frivolous study."
Although her intentions may be honorable, Walker has had a hard time arousing interest from the Reddit users that were invited to participate in the study.
"Small weiner low self esteem. Average weiner, not as low self esteem as small weiner but still low. Big weiner has good self esteem. Now pay me," one Reddit user wrote in response to Walker's solicitation.
"Completion of the study offers no payment. One would assume those would be simple answers, but data suggests otherwise," Walker replied, apparently unfazed by the Redditor's snarky comments. According to Walker, the photographs are only required for the survey portion of the study (men can be interviewed without sending photos if they want to participate), and they are necessary in order to ensure "data validity and uniform measurement."
There might be another agenda at work as well, according to College Fix. An assistant working on the study with Walker said on Reddit that it seeks to give "more visibility" to the transgender community in particular, and that many individuals who could contribute to the study "[do] not identify as being male."
The study is open to all types of men, including those "assigned female at birth" and "Post-Phallo, Intersex, Genderqueer, etc."
Like this story? Share it with a friend!
You can share this story on social media: