'Little House on the Prairie' author scrubbed from library award over 'complex' racial legacy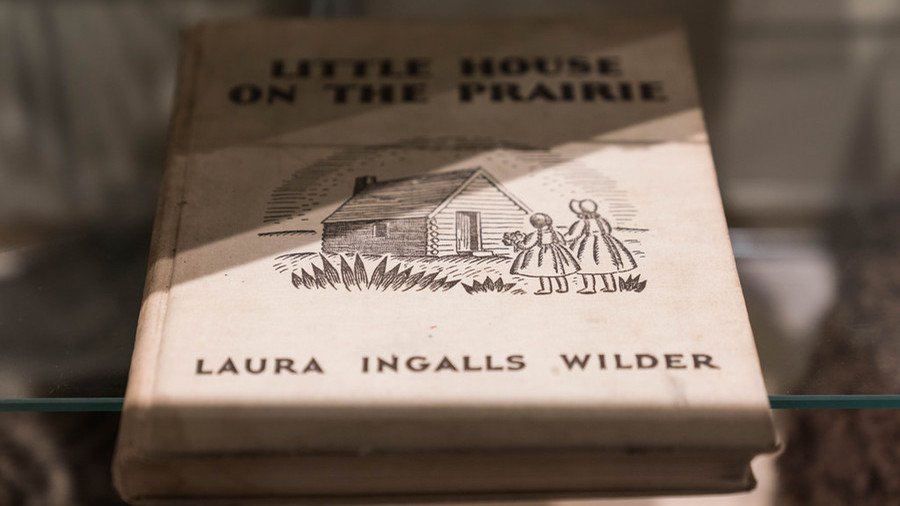 Laura Ingalls Wilder's name will be removed from the title of a major children's book award, over concerns about her depiction of other races in her almost century-old stories.
The Association of Library Service to Children (ALSC) voted on Saturday to rename the 'Laura Ingalls Wilder Award' to the 'Children's Literature Legacy Award', a decision that was apparently welcomed with a standing ovation from board members.
The ALSC drew attention to Wilder's 'Little House on the Prairie' novels, which it said include "expressions of stereotypical attitudes inconsistent with ALSC's core values." The novels' portrayal of black people and native Americans may have been accepted in the 1930s, but are now "not universally embraced," said the association.
'Little House on the Prairie' has drawn negative attention for several decades. In 1998, an eight-year-old native American girl on the Upper Sioux Reservation of southwestern Minnesota came home in tears after listening to her teacher reading the novel. One line in particular, "the only good Indian is a dead Indian" left the third-grader distraught.
The girl's mother complained to the school, and tried for months to have the book dropped from the curriculum. The American Civil Liberties Union at one point got involved, and threatened the school board with a lawsuit.
While the controversy over Wilder's work has existed for over 20 years, 'Little House on the Prairie' is not the only classic novel that has faced a harsh re-appraisal in modern, politically correct America.
In 2017, a school district in Mississippi decided to pull Harper Lee's 1960 Pulitzer Prize-winning 'To Kill a Mockingbird' from its curriculum. While the book – which deals with the heavy issues of rape and racial injustice in the deep south – condemns the mistreatment of African Americans, the school board said that the book's language made students uncomfortable. The word 'n**ger' is used 48 times in the novel, as Lee sought to convey the social attitudes of the time.
Liberal use of the 'N word' saw Mark Twain's 'The Adventures of Huckleberry Finn' banned in a Philadelphia high school in 2015. According to the school, the 1884 book, which charts the adventures of a boy and an escaped slave on a journey down the Mississippi river, was not "inclusive" enough for modern students.
Like this story? Share it with a friend!
You can share this story on social media: