US Border Control vehicle hits Native American man, drives off (VIDEO)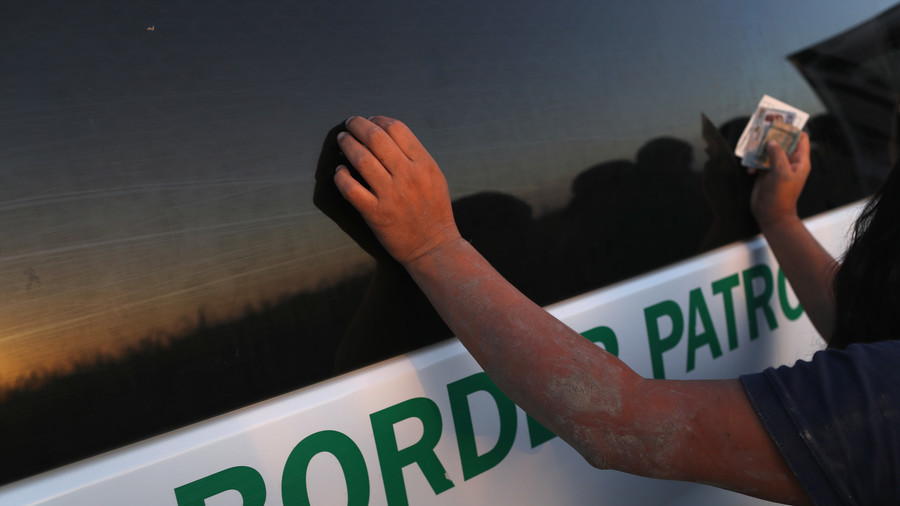 A police investigation has been launched after a video was shared online in which a US Border Control vehicle strikes a Native American man in an apparent hit-and-run at a reservation on the US-Mexico border in Arizona.
The footage was taken on Thursday evening by the victim, Paulo Remes, a member of the Tohono O'odham Nation, who was outside his family home at the time of the incident.
READ MORE: Debunked: Viral image of crying, caged toddler 'detained by ICE' not what it seems
Remes says he started filming when he spotted a border control agent around his grandparents' home. The vehicle then accelerated towards him, struck him and sped off. "They just ran me over, bro," Remes can be heard saying in the video.
U.S Border Patrol ran over an O'odham man today on the Tohono O'odham Nation. This is an example of the fear O'odham have to face everyday because BP ravage our communities & are careless with our lives. pic.twitter.com/ZEbVlIe5cl

— Indivisible Tohono (@Indivisible_TO) June 15, 2018
In a statement released by Remes and his family, he claims that the vehicle did not stop to check if he was okay. His mother Juanita Remes said: "Justice needs to be done on these people who take human life for granted."
The statement adds that this is not the first such incident experienced by the O'odham community, pointing out that several families have "suffered at the hands of increased militarization at the border."
Official press release from Paulo Remes & his family. Remes is the victim of violence in the video above. They ask that you share & contact the representatives listed at the end of the press release. pic.twitter.com/6IhBFQTHk3

— Indivisible Tohono (@Indivisible_TO) June 16, 2018
Edward D. Manuel, chairman of the Tohono O'odham Nation, says that a police investigation in conjunction with the FBI and the US Attorney's office is underway.
The United States Border Patrol said in a statement that it was "actively investigating" the incident. "We do not tolerate misconduct on or off duty and will fully cooperate with all investigations of alleged unlawful conduct by our personnel," the agency said.
Think your friends would be interested? Share this story!