FBI shelved probe into Clinton emails on Weiner laptop for Russiagate - DOJ report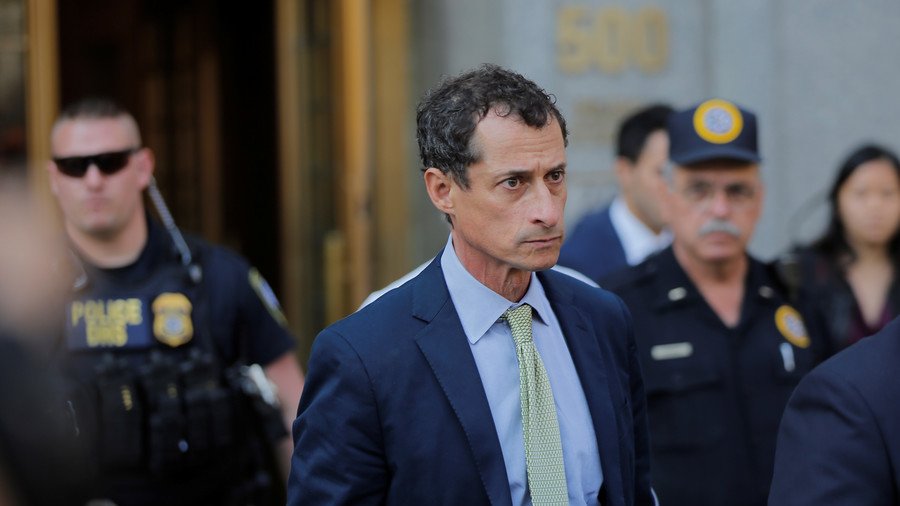 The FBI's inquiry into hundreds of thousands of emails found on a laptop belonging to former Congressman Anthony Weiner may have been improperly shelved to focus on the agency's Russia investigation, a DOJ report states.
A review of the FBI's investigations into Hillary Clinton's use of a private email server by the DOJ inspector general concluded that federal investigators failed to "take immediate action on the Weiner laptop" due in part to a decision to "prioritize" the investigation into claims that Donald Trump "colluded" with Russia.
The FBI leadership waited nearly a month after receiving initial information about the laptop to reopen the investigation and notifying Congress about it, the IG report shows.
Citing text messages written by FBI agent Peter Strzok, who said in one message that he would "stop" then-candidate Trump from being elected, the report notes that federal investigators may have been "willing to take official action to impact a presidential candidate's electoral prospects."
"Under these circumstances, we did not have confidence that Strzok's decision to prioritize the Russia investigation over following up on the [Hillary Clinton]-related investigative lead discovered on the Weiner laptop was free from bias," the report concludes on page 329.
The contents of Weiner's laptop became the subject of widespread speculation during the FBI's 2016 probe into Clinton's private email server and alleged mishandling of classified data. Weiner, the now ex-husband of top Clinton aide and adviser Huma Abedin, became a person of interest for federal investigators after it was discovered that he had sent sexually explicit messages to a 15-year-old girl in 2016.
Weiner had resigned from Congress in 2011 after it was revealed he sent lewd photographs and messages to women.
In September 2016, as part of the investigation into his communication with the underage teen, an FBI agent in New York found hundreds of thousands of emails on Weiner's laptop that were possibly relevant to the Clinton investigation.
In December 2017, it was revealed that at least five of the emails stored on Weiner's laptop were marked "confidential" and involved delicate talks with Middle Eastern leaders and Abedin.
Weiner is currently serving a 21-month sentence in federal prison for sending obscene material to a minor.
The DOJ IG report also noted that then-FBI Director James Comey violated procedure in announcing to Congress that the bureau was reopening an investigation into Clinton's emails just days before the 2016 presidential election.
Clinton has repeatedly claimed that the announcement contributed to her loss to Trump.
Think your friends would be interested? Share this story!
You can share this story on social media: