FBI agent's text to lover: 'We'll stop' Trump from becoming president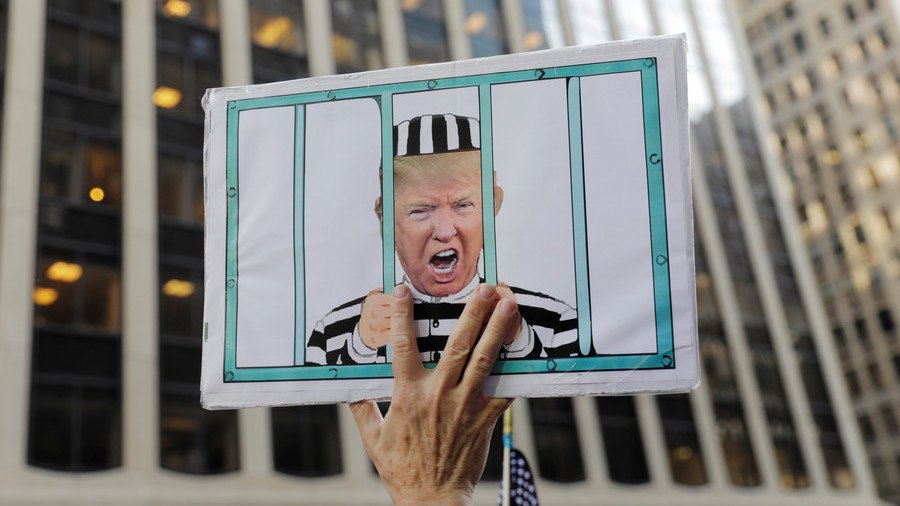 The agent who worked on the FBI investigation into the Trump campaign's alleged ties to Russia told his colleague and lover that the agency would work to "stop" Donald Trump from becoming president.
FBI special agent Peter Strzok and lawyer Lisa Page – who were having an affair – briefly worked on Special Counsel Robert Mueller's 'Russiagate' investigation. They exchanged thousands of text messages, some of which were pointedly anti-Trump.
"[Trump's] not ever going to become president, right? Right?!" Page texted Strzok in one exchange in August 2016.
"No. No he won't. We'll stop it," Strzok replied.
The messages were first made public on Thursday, ahead of the Justice Department inspector general's report on the FBI's handling of the investigation into Hillary Clinton's email server use. Strzok and Page had worked on that investigation as well.
Page's question had been previously published, but Strzok's reply had been redacted until now. Republicans and President Trump have argued that these messages showed proof of bias within the agency.
How is it that Lisa Page's question ("Trump's not going to become president, right?") was leaked, but Peter Strzok's response ("No, we'll stop it") was not until now? And how is that not a massive deal?My mind is boggled.

— Sohrab Ahmari (@SohrabAhmari) June 14, 2018
Inspector General Michael Horowitz' report found no "documentary or testimonial evidence" that the lovebirds' political bias had directly affected their work, but conceded that "the conduct by these employees cast a cloud over the entire FBI investigation."
To Trump, however, one message in particular – sent after a meeting in former Deputy Director Andrew McCabe's office – is damning.
"I want to believe the path you threw out for consideration in Andy's office — that there's no way he gets elected," Strzok wrote, "but I'm afraid we can't take that risk. It's like an insurance policy in the unlikely event you die before you're 40."

Trump described the message as "treason" and said it laid bare an FBI plot to work against him, once elected.
"A man is tweeting to his lover that if [Clinton] loses, we'll essentially do the insurance policy," Trump told the Wall Street Journal earlier this year. "We'll go to phase two and we'll get this guy out of office."
"This is the FBI we're talking about — that is treason," the president continued. "That is a treasonous act. What he tweeted to his lover is a treasonous act."
If you like this story, share it with a friend!
You can share this story on social media: