China plans to create a $78bn natural gas giant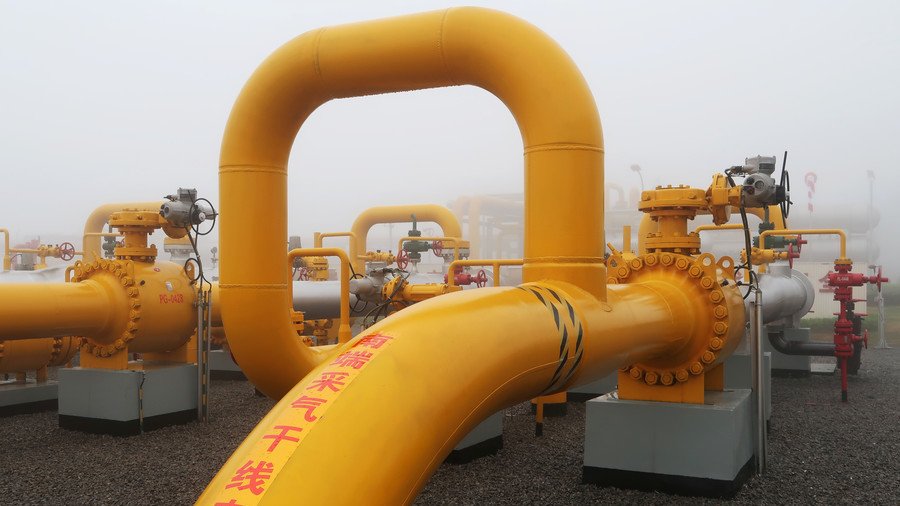 Together with its massive push to have more and more residential and industrial customers switch from coal to gas, China is aiming to overhaul the ownership of its huge gas pipeline network.
That would allow third-party access to the gas pipelines and would help Beijing in its efforts to cut pollution by using more natural gas instead of coal.
For several years, China has been studying merging the oil and gas pipeline assets of three of its state-held energy giants—China National Petroleum Corporation (CNPC), China Petrochemical Corporation (Sinopec), and China National Offshore Oil Corporation (CNOOC).
Now the regulators are targeting to announce before the winter a decision to merge the three companies' pipeline assets, estimated to be worth around $78 billion (500 billion Chinese yuan), according to people with knowledge of the plans who spoke to Bloomberg.
Sanford C. Bernstein & Co analysts have estimated that the Chinese gas pipeline network is 70,000 kilometers (43,500 miles), and the three state energy giants own 66,000 kilometers (41,000 miles) of it.
CNPC's listed arm PetroChina—the country's biggest gas producer and importer—owns some 70 percent of the gas pipeline network, Bernstein analyst Neil Beveridge told Bloomberg.
The Chinese authorities and regulators plan to have both state-owned and private funds invest capital in the new gas pipeline giant so as to lower the combined stake of the three energy giants to some 50 percent, according to Bloomberg's sources, who said that an initial public offering (IPO) is also being considered.
Nothing is finalized yet and plans could be subject to change, but creating a gas pipeline giant would be a major overhaul of China's gas market as it would open the gas network to suppliers other than the current owners of the pipelines. The so-called third-party access could help smaller gas producers purchase available capacity on the pipeline network. Currently, independent producers find it hard to gain access to the network operated by their giant state-held competitors.
Large industrial plants and city gas-distribution networks are currently stuck with buying gas from the gas supplier that owns the pipeline, according to Lu Wang, a Hong Kong-based Bloomberg Intelligence analyst.
If gas pipeline assets could be separated from the state giants, then "all gas will be treated equal," Wang said.
"If you look at every liberalized gas market, there is a clear separation of pipeline ownership and gas supply," Bernstein's Neil Beveridge told Bloomberg. "Pipeline reform becomes key."
The pipeline ownership overhaul would be another step to a liberalized market, after China announced last month plans to harmonize residential and industrial city-gate gas prices. Under the reform, residential gas prices will rise gradually by 20 percent by June 2019—a first increase of residential prices in eight years. The move is expected to incentivize domestic natural gas production and gas imports, because the current residential prices are lower than the costs for both domestic and imported gas supply.
"LNG procurement costs in the international market have remained persistently high this year, which means sending imported LNG to downstream residential users is currently a loss-making business," a gas distributor in southern China told Platts last month.
Chinese authorities have been discussing the overhaul of gas pipeline ownership at least since 2014, but they could be now close to announcing this year the plans to create a pipeline giant in a major gas market reform.
This article was originally published on Oilprice.com
You can share this story on social media: