Bollywood blockbuster to be most expensive Indian film of all time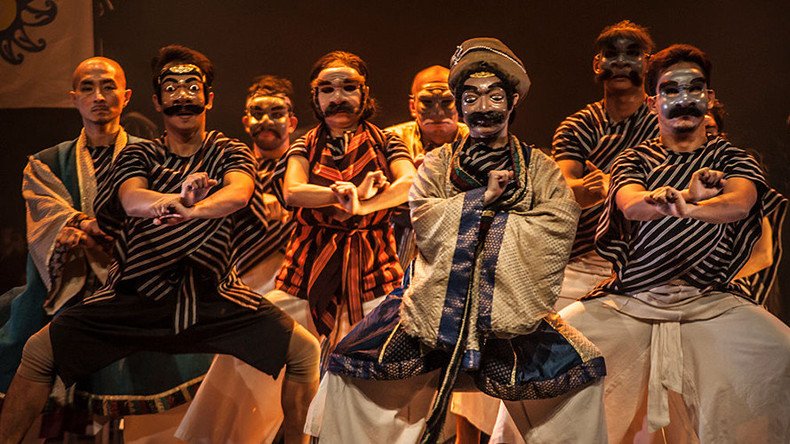 The Hindi-film industry is set to turn the Mahabharata, the longest poem ever written, into its most expensive film. Production will be financed by an Indian billionaire who is putting $150 million into the ambitious project.
A multilingual retelling of the Sanskrit epic, Mahabharata has 1.8 million words and is nearly ten times the length of the Iliad and the Odyssey combined. The text is believed to date to between the 8th and 9th centuries BC.
A UAE-based businessman and one of India's richest men B.R. Shetty is behind the project and refers to Mahabharata as an "epic of all epics."
"I believe that this film will not only set global benchmarks but also reposition India and its prowess in mythological storytelling. I am confident that this film will be adapted in over 100 languages and reach over three billion people across the world," said Shetty.
The Hindu epic tells the story of two sets of paternal cousins who become rivals as they battle for the ancestral kingdom of Bharata.
Film producers promise to bring together "the crème de la crème of Indian and global cinema," saying "the cast will have the best of talents from Indian cinema as well as some big names from Hollywood."
The film will be produced in two parts and is scheduled to begin shooting by September 2018 for a release in early 2020. The second part will be released within 90 days of the first.
Mahabharata will be shot in multiple Indian languages and later dubbed in leading foreign languages too.
India makes more movies than any other country, producing over 2,000 films in more than ten languages every year. However, costs for big-budget movies barely break $25 million.
You can share this story on social media: