US supreme court backs 'use it or lose it' voter purging policy in Ohio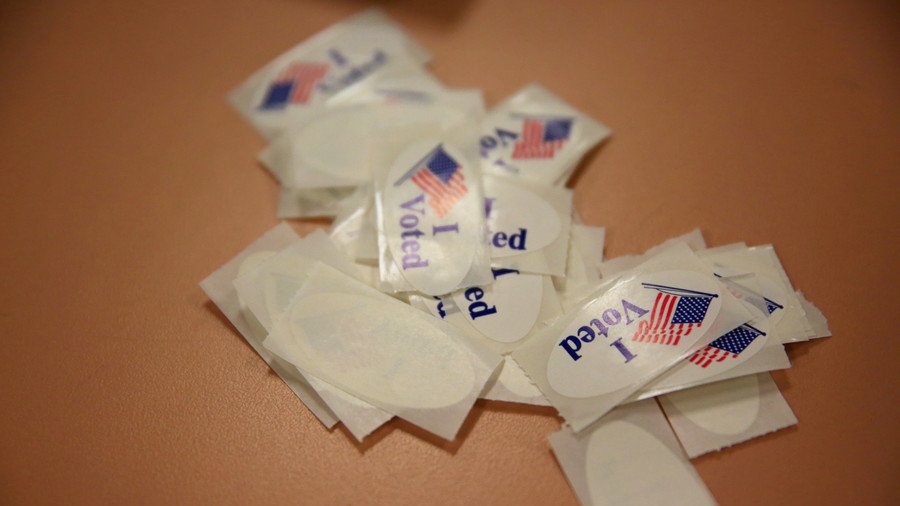 The US Supreme Court has ruled that Ohio's efforts to remove names from its voter rolls, in what has been dubbed a "use it or lose it" voting policy, does not violate federal law.
The ruling was 5-4, with the court's conservative justices in the majority, while the four liberal justices dissented. The majority said that Ohio's policy does not violate the National Voter Registration Act (NVRA), which prohibits states from wiping the names of people from voter rolls for failing to vote.
Ohio purges its voter rolls more aggressively than any other state. If a person skips voting in a single federal election, they will be sent a notice. If they fail to respond to the warning and do not vote within the next four years, their name will be removed from the voting register. It is part of a process that aims to identify people who have moved residences and are no longer eligible to vote.
Delivering the ruling, Justice Samuel Alito said Ohio is not violating the NVRA because the notices sent to non-voters warn them that, "unless they take the simple and easy step" of mailing back the notice with updated information — or updating their information online — their names will be removed if they do not vote within the next four years.
"It was Congress's judgment that a reasonable person with an interest in voting is not likely to ignore notice of this sort," he wrote.
Issuing the 18-page dissenting opinion, Justice Stephen Breyer said that since voters usually ignore the warnings, it means that their failure to vote is the primary reason for being removed from the rolls. Breyer wrote that Ohio's policy "erects needless hurdles to voting."
The practice of removing people who have skipped voting in a few elections from the voter rolls has been heavily criticized by civil rights groups, who say it lowers turnout at elections and disproportionately affects poorer neighborhoods.
A study by the Reuters news agency in 2016 found that voters had been purged from voter rolls in Democrat-leaning neighborhoods at "roughly twice the rate" as those in Republican-leaning areas.
You can share this story on social media: