US sought Saudi oil support before Iran deal withdrawal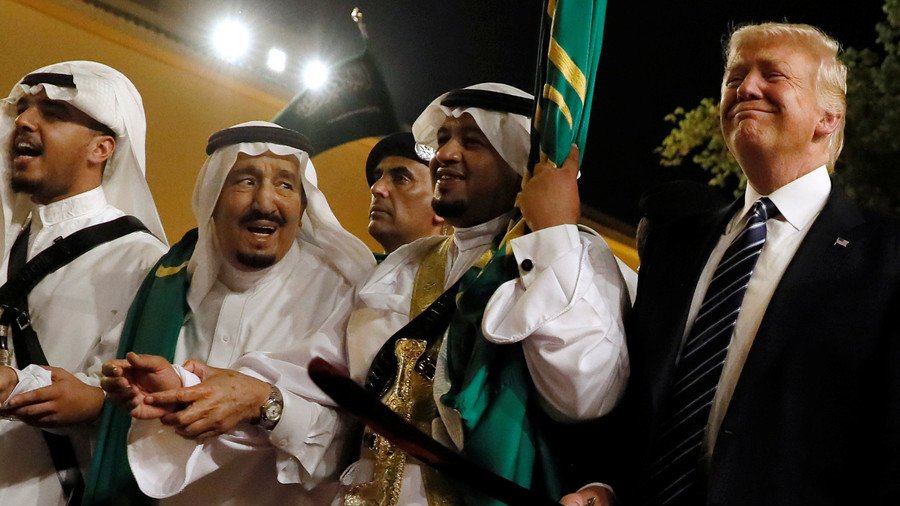 A day before US President Trump pulled out of the Iran nuclear deal, a senior official of the Trump Administration phoned Saudi Arabia to ask it to help keep oil prices stable should the US decision on Iran disrupt oil supply.
A senior US official had called Saudi Crown Prince Mohammed bin Salman before President Trump announced his decision on the Iran nuclear deal, to make sure that the United States could count on OPEC's largest exporter and de facto leader Saudi Arabia to keep prices stable, because Washington was concerned that the sanctions could drive oil prices up.
A senior Saudi official did not confirm the call had taken place, but told Reuters: "We were made aware of the decision on the JCPOA [Joint Comprehensive Plan of Action] before the announcement...We always have conversations with the US about the stability of the oil market."
Earlier this week, Bloomberg reported that the United States had quietly asked Saudi Arabia and several other OPEC nations to raise oil production by some one million barrels per day (bpd).
Before the US withdrawal from the Iran nuclear deal, the Saudi position was that the cuts would remain in place until the end of this year, as planned, even if OPEC were to overtighten the market.
But after the US walkout of the Iran deal, the Saudis started hinting at raising oil production to "address market and consumer anxiety."
Reports started circulating that Saudi Arabia and Russia have discussed lifting the oil production of the OPEC/NOPEC nations part of the deal by as much as 1 million bpd.
According to OPEC sources who spoke to Reuters, the change in the Saudi thinking and tactics has "upset" Saudi Arabia's close Arab Gulf allies because they had not been consulted prior to Saudi Arabia's comments on a possible increase in production.
Read more on Oilprice.com: Corn states win in fight against refiners
These developments are setting the stage for a tense meeting later this month at which OPEC and allies are expected to discuss reversing some of the cuts to offset potential supply disruptions.
This article was originally published on Oilprice.com
You can share this story on social media: