Russian oil producers to make money from China's yuan-backed crude futures – analysts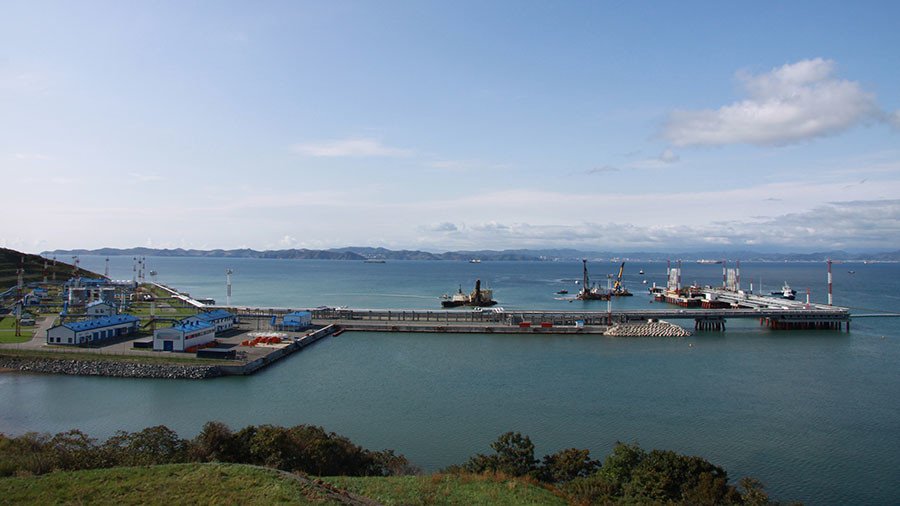 Crude oil exports implemented via Eastern Siberia–Pacific Ocean (ESPO) oil pipeline may substantially benefit from yuan-denominated oil futures launched by China last month, according to industry experts.
If the new product manages to succeed, price pegging of the Russian ESPO export blend to the China contract will favorably influence the Russian oil blend price. The new futures contract may reportedly boost Russian producers' annual revenues by extra $440 million.
Last year, China topped the US as the biggest oil importer with nearly a million barrels of crude being purchased every day. Chinese oil demand could increase by 2.1 million barrels per day by 2023, according to Wood Mackenzie consulting firm, as quoted by TASS. The analysts stress that Chinese authorities are clearly seeking to exert more influence on oil pricing in this regard.
"Certainly, it is more beneficial for China to make settlements in the national currency. The national futures launch is a step in this direction. This instrument will make possible to form contracts on its basis and perform hedging," Darya Kozlova from Vygon Consulting told the agency.
"At current import volumes, the contract grades could account for trade of about 200 billion yuan ($31.9 billion). This will help the Chinese government in its efforts to internationalize renminbi," said Wood Mackenzie's research director Sushant Gupta.
The new product encourages foreign investment in Chinese assets. China's Finance Ministry even pledged to exempt nonresidents investing into the contract from taxes for up to three years.
"However, if the government continues market interventions, while control measures over capital flow will be tightened, this will only discourage investors," notes Ekaterina Grushevenko, an expert from the Skolkovo Business School.
Analysts say that Beijing is on its way to creating its own oil benchmark as seven different blends accounting for just 20 percent of total imported volumes are currently authorized for trading.
"Creation of liquid futures is a lengthy and complex yet feasible process, as Dubai's experience shows. A fairly liquid exchange market is an advantage for China, which is important for benchmark forming" said Kozlova.
For more stories on economy & finance visit RT's business section
You can share this story on social media: