Russia & China gradually ditching US dollar in favor of domestic currencies as trade booms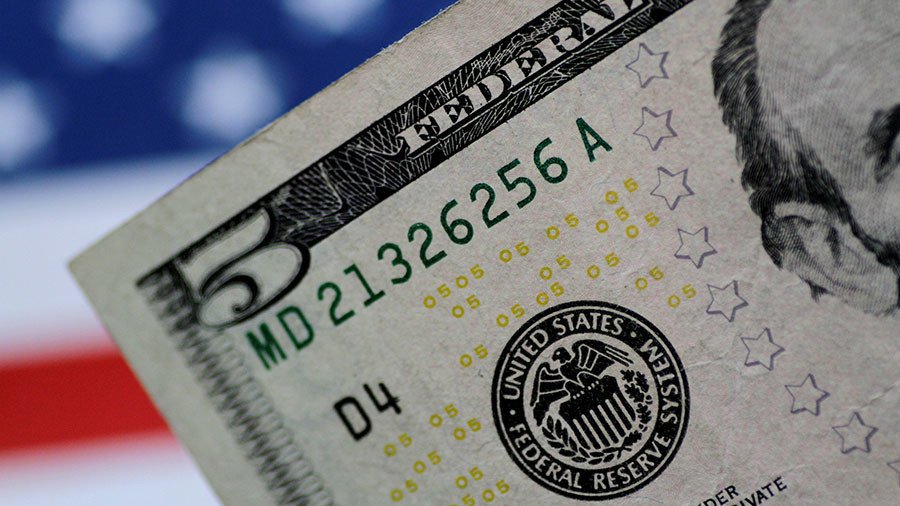 Moscow and Beijing have been cutting the share of the US dollar in bilateral settlements, as trade between the countries rapidly grows.
China is Russia's largest trading partner, accounting for 15 percent of Russian international trade last year. In January 2018, it grew to 17.2 percent. Germany, which holds second place among Russia's trade partners, has a share of about eight percent.
Last year, bilateral trade between Russia and China increased by 31.5 percent, reaching $87 billion. This year, it is expected to reach $100 billion, the Russian Economic Development Ministry told RT.
As trade grows, Russia and China are also promoting settlements in ruble and yuan, bypassing the US dollar and other Western currencies. "It makes it possible to reduce the dependence on the influence of third countries," the Russian Central Bank told RT.
According to the Russian regulator, both Russian and Chinese companies are willing to pay in ruble and renminbi, and this can be proven by real numbers. Last year, nine percent of payments for supplies from Russia to China were made in rubles; Russian companies paid 15 percent of Chinese imports in the renminbi. Just three years ago, the numbers were two and nine percent, respectively.
Direct payments in the ruble-yuan pair do not imply the participation of American, British, or EU banks. This significantly reduces the control of the West from ongoing transactions, and makes the trade turnover between Russia and China independent. Moreover, such payments can be made without SWIFT through the China International Payments System (CIPS).
The Moscow Exchange also highlights the growing interest in the ruble-yuan pair. "Since the launch of trading of the currency pair in 2010, the total volume of transactions with the yuan has exceeded 2.7 trillion rubles (around $45 billion)," spokesman for the exchange Igor Marich told RT.
Marich added that more than 170 Russian banks and brokerage companies from different regions of the country are making deals with the yuan at the Moscow Exchange. China is represented by its financial giants – the Bank of China, ICBC, China Construction Bank and Agricultural Bank of China. The ruble-yuan exchange rate is calculated without the participation of the US dollar, and is based on investor demand, he said.
For more stories on economy & finance visit RT's business section
You can share this story on social media: