Crude mood: Hedge funds bullish on oil as analysts expect black gold to surge to $80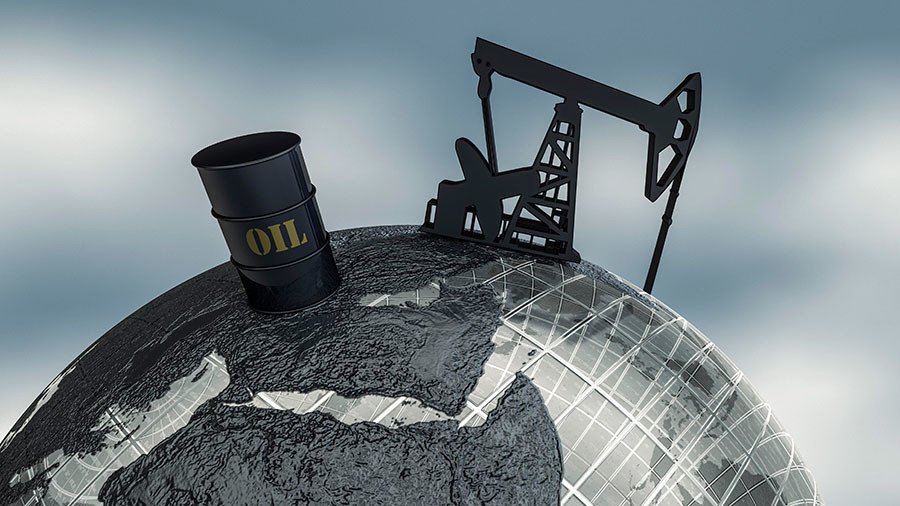 Commodity funds are currently attracting investments at the fastest pace in more than a year as geopolitical concerns are boosting oil prices to the highest levels since 2014.
Prices for WTI crude are set to exceed $80 per barrel from the current $68 in the nearest future, according to analysts at Westbeck Capital Management and Commodities World Capital, as quoted by Bloomberg.
Geopolitical conflicts across the world, production shortages in the US and some African countries as well as confidence in the global economy had been successfully extending oil gains until last Friday.
Crude slipped when the Organization of the Petroleum Exporting Countries (OPEC) was accused of propping up oil prices. The claim dragged both Brent and US WTI half a dollar down.
Brent crude closed the session at 73.92 with a slight decline, while West Texas Intermediate finished at 68.07, having dropped around 0.5 percent.
However, the commodity-focused hedge funds are still "desirable in times of expected market volatility" and cash inflows are highly likely to extend in 2018, Peter Laurelli, global head of research at data provider eVestment told the agency. According to the firm, investors poured some $3 billion in the first quarter of the current year.
WTI is currently on the rise after a 13 percent plunge evoked by particularly sharp losses by some bullish hedge funds in February. The blend is now more than double the price reached in early 2016 when global economic concerns were at their worst.
"As the direction of oil is very hard to predict, it's difficult for managers in this sector to deliver consistent performance,'' said Michael Gerber, head of research at investment adviser Fundana SA's fund of funds, as cited by Bloomberg.
Meanwhile, US President Donald Trump's pledges to withdraw from the Iran nuclear deal that helps Tehran to export more oil have become another factor boosting crude prices. At the same time, the world's biggest exporter, Saudi Arabia, wants oil at $80 per barrel as a way of boosting the budget and implementing the projected reforms.
Falling global inventories, mounting warring tensions in Syria, uncertainty in Libya, as well as declining output in Venezuela and Nigeria are also playing their part. According to Westbeck Chief Executive Officer Jean-Louis Le Mee, the "crunch year" for strong oil prices will actually be 2019, though, when the effects of five years of under-investment in new oil projects around the world have their full impact.
For more stories on economy & finance visit RT's business section
You can share this story on social media: