Woman sues NASA to keep moondust 'gifted to her by Neil Armstrong'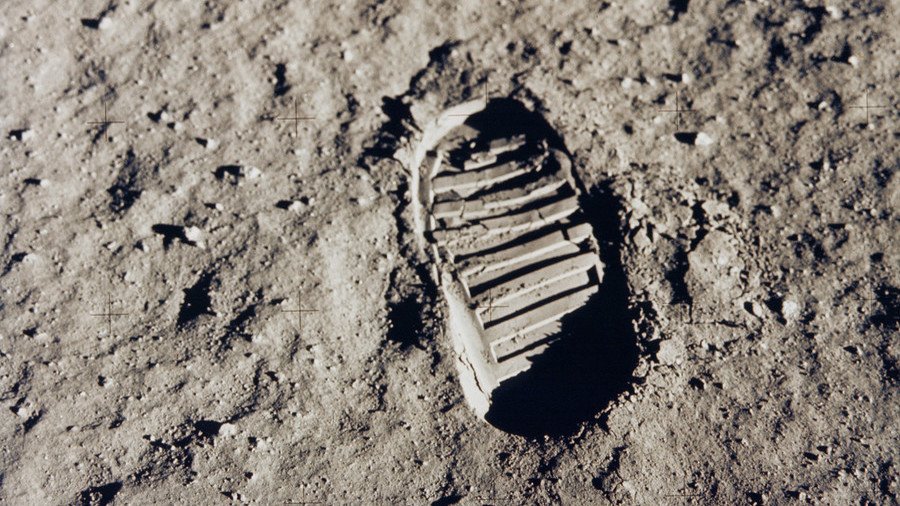 A woman who claims she was gifted a vial of moondust by astronaut Neil Armstrong has launched a proactive legal bid to prevent NASA from seizing the material.
Laura Murray Cicco filed the action in the US District Court of Kansas Wednesday. She said that while NASA had not yet tried to claim the lunar dust, she was taking preventative measures to establish ownership of the moon particles in case the agency ever did. "Laura was rightfully given this stuff by Neil Armstrong so it's hers and we just want to establish that legally," attorney Chris McHugh told the Kansas City Star.
READ MORE: Saving Armstrong's moon suit: Crowdfunders raise $500,000 in 5 days
While NASA has long claimed that all lunar material belongs to the US government, Cicco maintains that the vial was given to her by her father, who she said had been gifted it by Neil Armstrong, the first man to walk on the moon.
Cicco's father, Tom Murray, and Armstrong were said to have been close friends in Cincinnati where Armstrong was teaching at the state university's Department of Aerospace Engineering. A note, purportedly signed by Armstrong, read: "To Laura Ann Murray – Best of luck."
According to the filing seen by the Kansas City Star, tests on the contents of the vial offer conflicting takes on whether the material is really moon dust. The Bruker Corporation, an analytical company in Massachusetts, found that X-ray diffraction spectroscopy test indicated the sample was similar to moondust. Meanwhile, an X-ray fluorescence spectroscopy showed the chemical composition was not consistent with lunar material.
READ MORE: Nukes on Mars? NASA tests reactor to sustain human life (VIDEO)
The suit could prove potentially lucrative for Cicco. In December 2016, a US judge awarded ownership of a canvas pouch used by Armstrong during the Apollo 11 moon mission to a woman in Illinois. The woman had bought the item for more than $900 after it mistakenly went on sale at a government auction
The Kansas District Court judge ruled that that the woman purchased the bag in "good faith, in a sale conducted according to law." NASA had attempted to take the zippered pouch back after learning that samples of moondust could still be found in the fabric. The bag later sold at auction for $1.8million.
Think your friends would be interested? Share this story!
You can share this story on social media: