Saving Armstrong's moon suit: Crowdfunders raise $500,000 in 5 days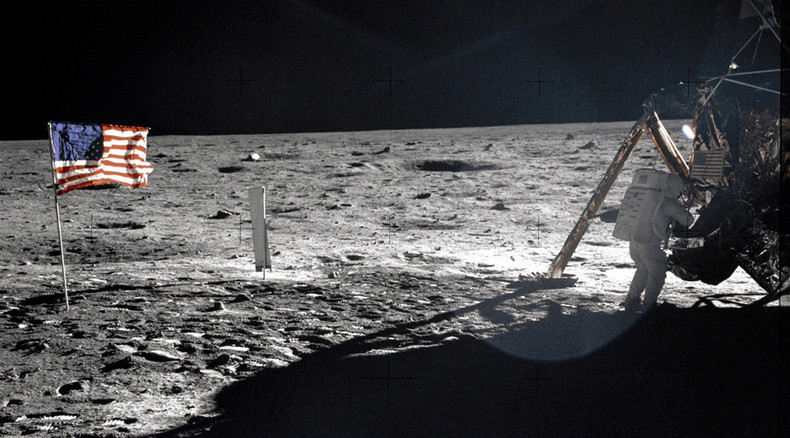 It took a mere five days for a Kickstarter campaign to preserve the historic space suit, which Neil Armstrong wore during his moon walk in 1969. In that short space of time it managed to reach its $500,000 target.
The Smithsonian Institution launched the campaign last week to conserve, display and digitize Armstrong's suit in time for the Apollo 11 moon landing anniversary in 2019.
On Sunday, the fundraiser entitled 'Reboot the Suit' reached its goal, with 22 days of the campaign remaining.
The Smithsonian will use the money to preserve the space suit so it can become "a centerpiece of a brand new exhibition, Destination Moon, at the Museum in Washington, DC. Planned to open in 2020, Destination Moon will show those who remember the 1960s, as well as generations born later, how an extraordinary combination of motivations, resources, and technologies made it possible for people to walk on the Moon," the campaign description said.
Armstrong, who was the first man to set foot on the moon on July 21, 1969, described his feat as a "one small step for a man, one giant leap for mankind."
The astronaut's moon suit was on public display at the National Air and Space Museum from 1976 to 2006. It had to be put into storage in 2006 because it was falling into decay.
It's planned to exhibit the suit for a period in 2019 as part of celebrations marking the 50th anniversary of the Moon landing.
'READ MORE: 'Reboot the Suit': Smithsonian, Kickstarter partner up to rehab Neil Armstrong spacesuit
The Smithsonian said its Kickstarter campaign will continue. They have increased the funding goal to $700,000.
According to the institute, the extra money will be used "to conserve, digitize, and display the Mercury suit [Alan] Shepard wore during the first American manned space flight in 1961."
As of Monday, the campaign, backed nearly 7,000 people, has already raised over $551,000.