'Reboot the Suit': Smithsonian, Kickstarter partner up to rehab Neil Armstrong spacesuit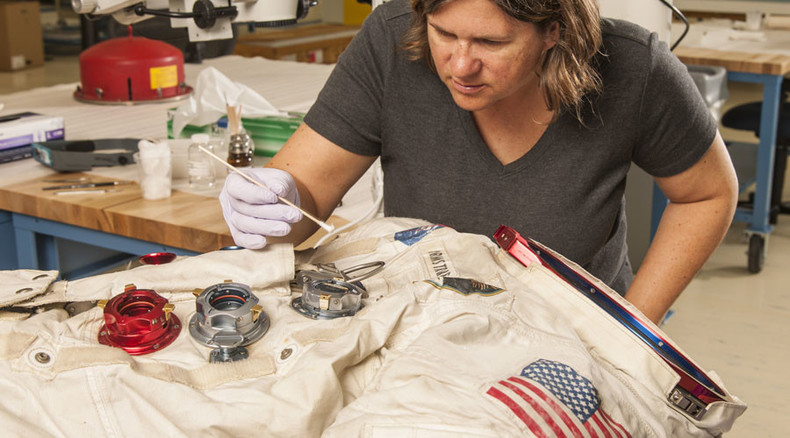 In one small donation for man, the Smithsonian is creating one giant Kickstarter for mankind. Its National Air and Space Museum has gone digital to fundraise for a major restoration project, rehabilitating Neil Armstrong's iconic Apollo 11 spacesuit.
After Armstrong became the first man to walk on the Moon on July 20, 1969, his outfit went to live at the Air and Space Museum in Washington, DC. But the years and atmosphere have taken their toll on the spacesuit, and now it needs a restoration.
Seeking to "reboot the suit," the Smithsonian museum took a historic step of its own, and turned to crowdfunding site Kickstarter. The goal is to receive $500,000 in donations, which will be used to rehabilitate Armstrong's outfit ahead of the 50th anniversary of the Apollo 11 Moon landing.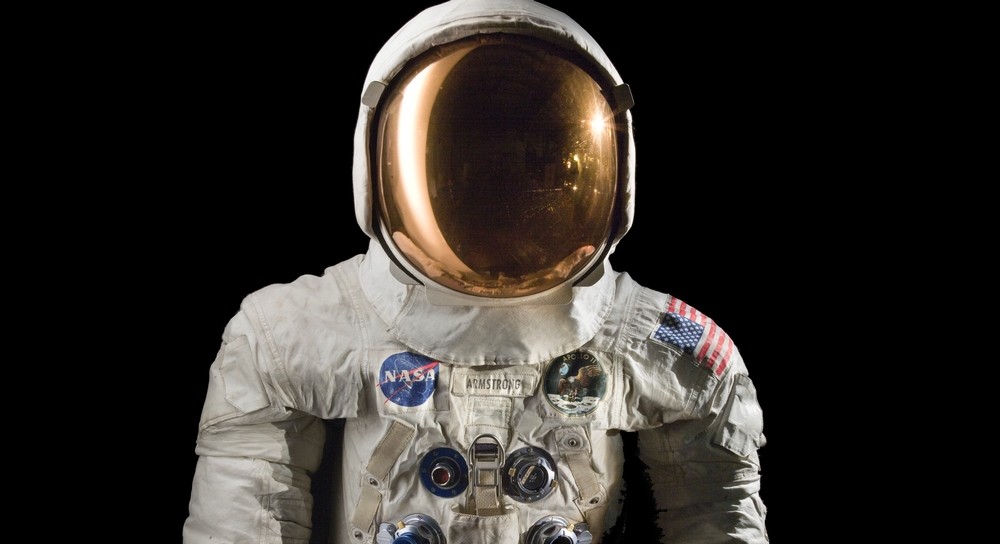 "For the Smithsonian's first-ever Kickstarter campaign, we are proud to announce plans to conserve, digitize, and display Neil Armstrong's Apollo 11 spacesuit in time for this milestone anniversary," the institute said on its Kickstarter page. "We want to preserve Armstrong's spacesuit – and the story it tells of its incredible journey – down to the particles of lunar dust that cling to its surface."
With 29 days to go, the Air and Space Museum is almost a quarter of the way towards its goal, receiving nearly $125,000 from more than 1,400 backers.
"Through Kickstarter, we are reaching global audiences with the ability to make amazing projects come to life," Yoonhyung Lee, director of digital philanthropy at the Smithsonian, said in a statement. "The public will have the chance to directly contribute to specific Smithsonian projects and follow the creative process from fundraising through completion, regardless of their level of support."
While the Smithsonian Institute ‒ which is comprised of 19 museums, 9 research centers and affiliates around the world ‒ receives federal funding, that money only covers its operating budget and supports core functions, such as building operations and maintenance, research and safeguarding the various collections, the organization explained on its Kickstarter page.
"Projects like Reboot the Suit aren't covered by our federal appropriations, which means we can only undertake them if we can fund them some other way," the Smithsonian said. "In other words, we won't be able to do this project without the participation of Kickstarter backers."
Those who donate to the project will receive regular updates on the restoration process, which will include documenting, stabilizing and protecting the suit, as well as creating a detailed map of it using state-of-the-art techniques in 3D scanning, photogrammetry, chemical analysis, CT scanning and other means available. The 3D scan will also digitize the suit, allowing Air and Space Museum visitors ‒ virtual and in-person ‒ to experience the outfit in a whole new way, the Smithsonian said, including making a 3D print of Armstrong's glove to try on.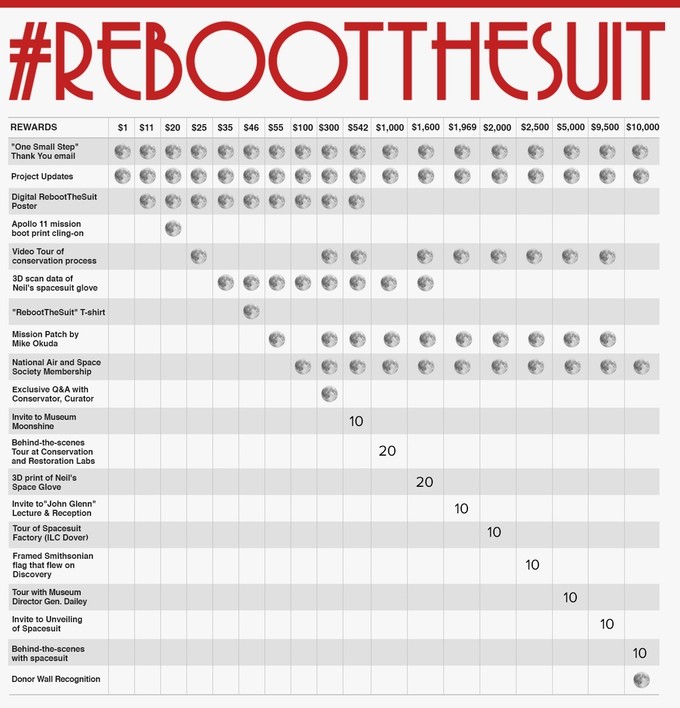 While Reboot the Suit is the Smithsonian's first foray with Kickstarter, it's not the first time the Smithsonian has sought donations through crowdfunding. In 2012, the institute's Hirshhorn Museum failed miserably at raising money for an Ai Weiwei exhibit, with only 14 people contributing $555 towards a $35,000 goal on Causes.
A year later, the Smithsonian's Arthur M. Sackler Gallery successfully met its $125,000 goal ‒ and then some ‒ on Razoo, raising over $170,000 towards the world's first exhibition on yogic art.
It's also not the first time that a NASA artifact has been funded through crowdsourcing, either. In May 2014, 'citizen scientists' raised nearly $160,000 in just over a month to give a private group control over a decommissioned disco-era space probe in an attempt to bring it back to life.