Media alarmed as Trump taps Bannon's producer for US propaganda czar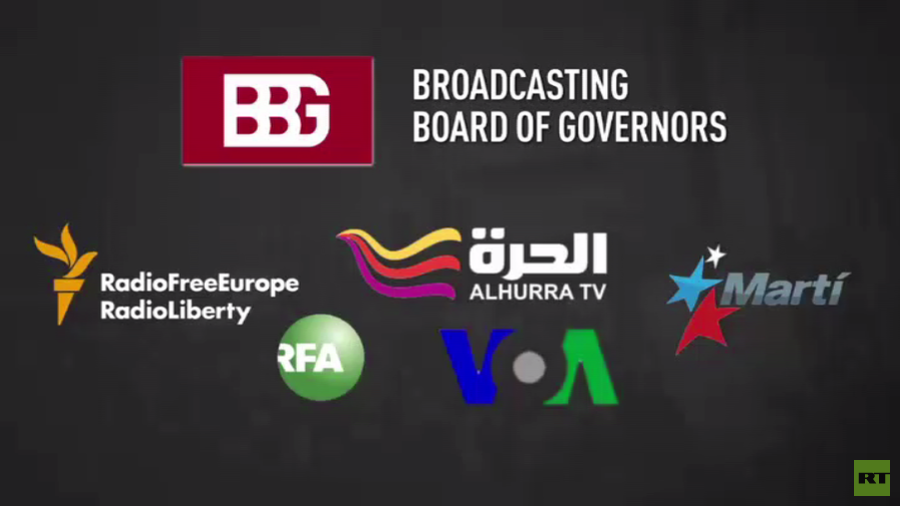 The nomination of Michael Pack to be the chief executive of the Broadcasting Board of Governors (BBG) has alarmed the US mainstream media, who see him as an ally of President Donald Trump and his former aide Steve Bannon.
Trump's intent to nominate Pack was announced in a June 1 statement by the White House, but it did not get onto the media radar until almost a week later. On Friday, CNN reported that "several sources within the BBG" have expressed concern to the network about Pack's nomination, and several staffers said they intended to quit if he is confirmed.
The BBG outlets include Voice of America, Radio Free Europe / Radio Liberty, the Cuba-oriented Radio and Television Martí, Radio Free Asia, and the Middle East-focused Alhurra Television, Radio Sawa and MBN Digital. The agency's 2018 budget was $637 million.
As CNN did not name its sources, the claim is impossible to verify. However, the network did say that the post has been reserved for "more mainstream news leaders," such as current NBC chief Andy Lack, who quit in 2015 after just six weeks on the job, or the current CEO, John Lansing, formerly of Scripps Networks.
Pack does have a background in television programming; he served in multiple capacities at the Corporation for Public Broadcasting (which oversees NPR and PBS) and as a member of the National Council on the Humanities, according to his biography posted on BBG Watch.
What Pack's media critics find alarming, however, is his work as president and CEO of the Claremont Institute in California, and as head of the documentary film company Manifold Productions. At Manifold, Pack produced two documentary films for Breitbart executive Steve Bannon, who later led Donald Trump's campaign to victory in the final stretch of the 2016 presidential election. In September 2016, the Claremont Review of Books published an essay titled the 'Flight 93 election,' written pseudonymously by future Trump national security staffer Michael Anton.
Neither Bannon nor Anton are at the White House anymore, however. Bannon was dismissed in August 2017, after John Kelly became the new White House chief of staff. Trump disavowed him in January, saying Bannon had "lost his mind" and had "nothing to do with me or my Presidency." Bannon resigned from Breitbart within days. Anton departed the administration in April, after John Bolton replaced H.R. McMaster as Trump's national security adviser.
READ MORE: New US law to tackle 'ineffective government propaganda'
The fear by CNN and other outlets, such as the Guardian, is that Pack would turn the BBG outlets into a "megaphone for Trump." This has been made possible by reforms enacted in the last weeks of the Obama administration, that replaced the bipartisan BBG board with an advisory panel elected by the president, in the name of efficiency.
Like this story? Share it with a friend!