BBG's Andy Lack leaves after 6 weeks of leading US state media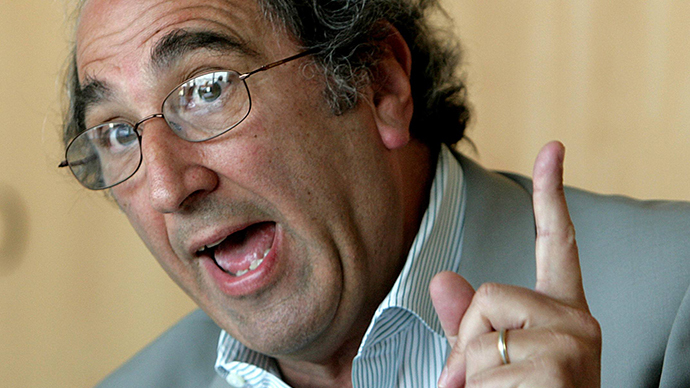 Andy Lack, the recently appointed CEO of the Broadcasting Board of Governors who equated RT with the Islamic State for 'pushing a point of view,' has stepped down. He is returning to NBC News where he was president between 1993 and 2001.
The move by Lack back to NBC comes as the news organization is still reeling from a scandal where one of its highest-paid news anchors, Brian Williams, was caught lying about his involvement in a story. Lack's return is being seen by some as part of a management reshuffle. The BBG Chairman and the president of NBC Universal, Jeff Shell, confirmed Lack's departure in a call with CNN.
READ MORE: Head of US state media put RT on same challenge list as ISIS, Boko Haram
The Broadcasting Board of Governors is a federal agency that oversees all of the United States' media operations overseas, such as Voice of America, Radio Free Europe and TV Marti. Under pressure to reform itself, Lack's appointment as CEO of BBG put him in charge of an agency with a $700 million budget, one that manages broadcast programs that reach more than 200 million people each week and provide help on shaping world opinion about the United States.
Shell had previously said Lack was the right pick because "he has successfully steered large organizations through changes in competitive media environments."
However, Lack's ultimately brief tenure at BBG began on a controversial note when he made critical comments about RT in an interview with the New York Times. He detailed some of the challenges going forward for the BBG, saying he would spearhead the agency to counter suspicious views of Americans abroad and engage international rivals such as China and Russia in the high-stakes information war.
READ MORE:BBG's Andrew Lack 'should be fired from his job' – WikiLeaks spokesperson
As he spoke, though, Lack listed RT as a challenge in the same breath as terror groups like the Islamic State and Boko Haram.
"We are facing a number of challenges from entities like Russia Today which is out there pushing a point of view, the Islamic State in the Middle East and groups like Boko Haram," he said. "But I firmly believe that this agency has a role to play in facing those challenges."
You can share this story on social media: