'Go home May 30, you're drunk': Bizarre headlines close out the month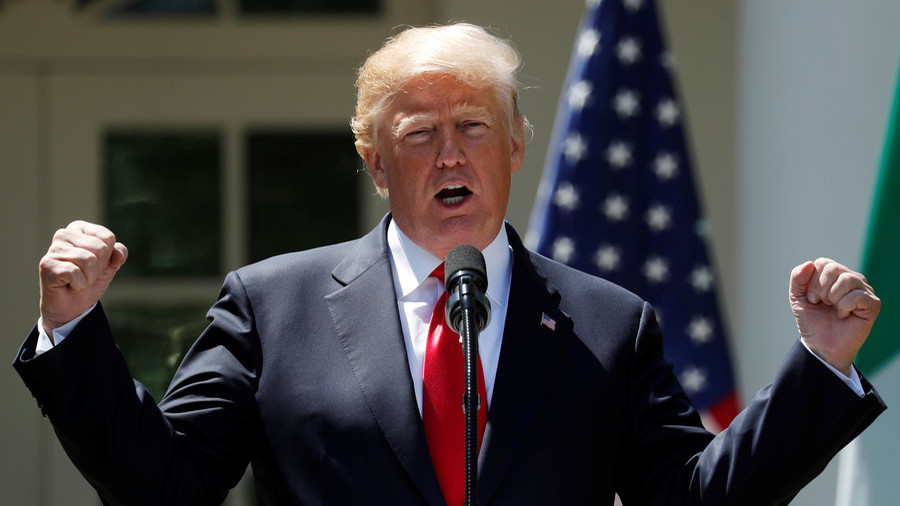 Kim Kardashian in the White House? A McDonald's in Pyongyang? Russian journalists rising from the dead? Had someone in a coma woken up yesterday, they'd be forgiven for thinking they had entered an alternate dimension.
The casual absurdity was noticed by The Secret Barrister on Twitter, who picked a few of the day's most bizarre stories, tweeting: "Go home 30 May, you're drunk."
The burger story quotes anonymous officials at the CIA as saying that North Korean leader Kim Jong-un will probably not completely give up his nuclear weapons as part of a potential deal with the US. He may, however, be willing to open a western hamburger franchise in the capital, Pyongyang, as a goodwill gesture.
Meanwhile, Russian journalist Arkady Babchenko emerged alive and well at a press conference in Kiev, Ukraine, on Wednesday. Together with Ukrainian law enforcement, Babchenko had faked his own death to dodge an alleged assassination plot against him. He thanked the Ukrainian security services, and apologized to his wife for his stunt.
On the same day, reality TV star Kim Kardashian traveled to the White House to speak with President Trump about prison reform, a cause she has been vocal about in the past.
Other Twitter users were equally bewildered at the glut of strange headlines:
Zooming out, the first five months of 2018 have seen their fair share of surprises. As Trump and Kim (Jong-un, not Kardashian) traded nuclear threats with each other last year, it would have been hard to imagine the two leaders gearing up for peace talks this summer.
The idea that Trump - who dubbed Kim "little rocket man" and threatened to rain "fire and fury like the world has never seen" upon Pyongyang - could ever be suggested for the Nobel Peace Prize seemed ludicrous last year.
Likewise, few could have expected Kardashian's husband Kanye West to return to Twitter with a stream of libertarian-right and self-help tweets, and a declaration of love for Trump. Meanwhile, the greatest threat to the Trump administration are a porn star and her lawyer (according to CNN at least). Republicans are beginning to pull ahead in the polls as an all-important midterm election looms, and Trump made good on his controversial promise to move the American embassy in Israel to Jerusalem.
In many ways, however, some things stay the same. Mass shootings in America still grab column inches on a regular basis; Democrats and their enablers in the media still see Russian boogeymen behind every scandal; and everything is still racist.
You can share this story on social media: