'Season finale twist': Twitter in shock after 'assassinated' journalist Babchenko emerges alive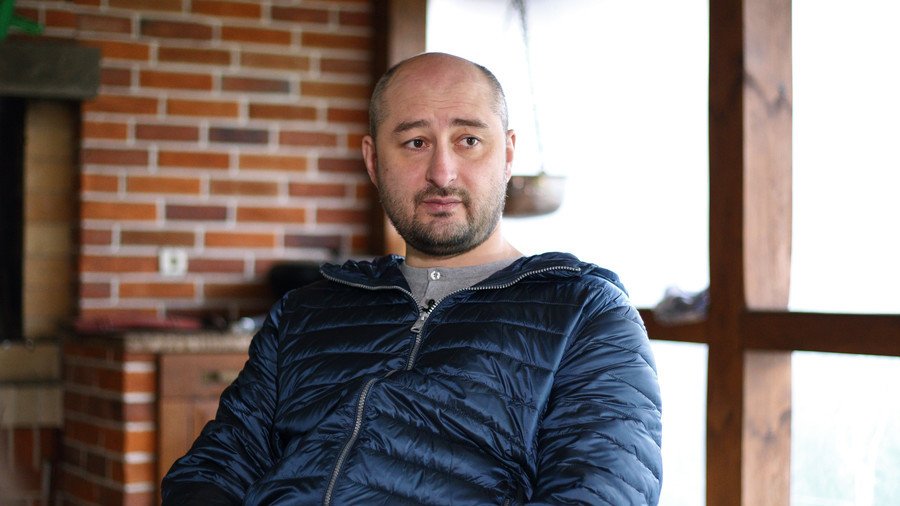 Twitter users have expressed their utter disbelief after 'murdered' Russian journalist Arkady Babchenko emerged alive and well at a press conference in Kiev, Ukraine,Wednesday.
It was reported Tuesday evening that the journalist, described as a prominent Kremlin critic, was killed in Ukraine. However, in an unbelievable twist the 'slain' journalist revealed his death was, in fact, staged and part of a supposed sting operation by Ukrainian law enforcement to prevent an alleged planned attempt on his life.
READ MORE: 'Assassinated' journalist Babchenko alive, Kiev says, accusing Russia of murder plot
The revelation has been met with shock across social media, with some users describing it as the ultimate "late season finale twist" or straight out of James Bond. Others wondered how on Earth the bizarre stunt seemed like a good idea to those involved.
Many social media commenters were especially tickled by a Ukrainian lawmaker claiming the entire plot was inspired by Sherlock Holmes.
As the news sunk in the Twitterati reacted with a chorus of memes.
Meanwhile the operation has been slammed by media watchdog Reporters Without Borders as a "pathetic stunt."
Head of the organisation Christophe Deloire told AFP that while he was relieved that Arkady Babchenko was still alive, "it is pathetic and regrettable that the Ukrainian police have played with the truth, whatever their motive... for the stunt".
Journalists have also criticised the move as "irresponsible" and said the actions OF Babchenko and Ukrainian authorities has undermined the credibility of journalism.
Think your friends would be interested? Share this story!
You can share this story on social media: