Mueller's Trump obstruction probe to end by Sept 1 - Giuliani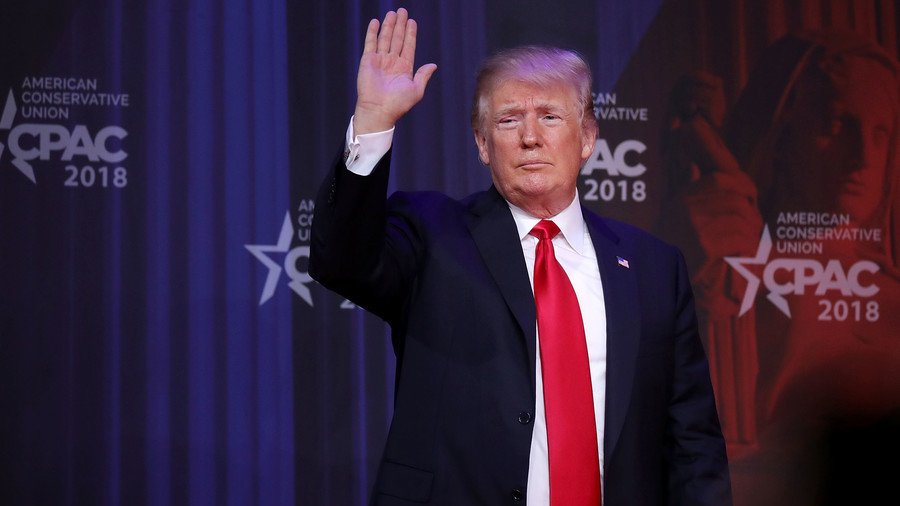 Special counsel Robert Mueller will conclude his probe into claims US President Donald Trump obstructed the Russia investigation by the beginning of September, according to the president's personal attorney Rudolph Giuliani.
Giuliani told the New York Times that Mueller shared a copy of his timeline as both sides continue to negotiate the terms of a possible interview between Trump and the special counsel. The attorney, and former mayor of New York, said he feared a delay in wrapping up the investigation would cast a cloud over the midterm elections in November.
READ MORE: That's just Rudi: State Dept disowns Trump lawyer's comment on regime change in Iran
"You don't want another repeat of the 2016 election where you get contrary reports at the end and you don't know how it affected the election," Mr. Giuliani told the paper, citing then-FBI chief James Comey's decision to reopen the Hillary Clinton email investigation days before the polls opened in the US presidential election.
The obstruction charge arises from claims made by Comey who said Trump asked him to end an investigation into then-National Security Advisor Michael Flynn. Trump's official explanation for firing Comey invoked a memo from Deputy Attorney General Rod Rosenstein accusing the FBI director of misconduct in the 2016 investigation of Hillary Clinton's private email server use.
Though Democrats had previously vilified Comey as a partial culprit for Clinton's defeat in the 2016 presidential election, they rushed to the sacked FBI chief's defense.
Trump, they said, was attempting to obstruct justice by firing Comey over the FBI's investigation into alleged "collusion" between the president and Russia. Comey leaked to the press that he had kept memoranda about his meetings with Trump, a move he admitted to Congress was intended to provoke the appointment of a special counsel.
READ MORE: Who's Melanie? Twitter mocks Trump for misspelling wife's name in 'welcome home' tweet
Giuliani also called on the Department of Justice to open an inquiry into Comey for sharing information about meetings with the president with the New York Times. Earlier, Trump tweeted similar sentiments when he accused the investigators of purposely dragging out the probe to the detriment of the Republican Party in the November elections.
Now that the Witch Hunt has given up on Russia and is looking at the rest of the World, they should easily be able to take it into the Mid-Term Elections where they can put some hurt on the Republican Party. Don't worry about Dems FISA Abuse, missing Emails or Fraudulent Dossier!

— Donald J. Trump (@realDonaldTrump) May 20, 2018
However, the obstruction is just one of a number of lines of inquiry currently being pursued by the special counsel, including charges of potential corruption and alleged collusion with Russia to win the 2016 election.
You can share this story on social media: