US House Intelligence Committee declares China 'pre-eminent threat to American security & values'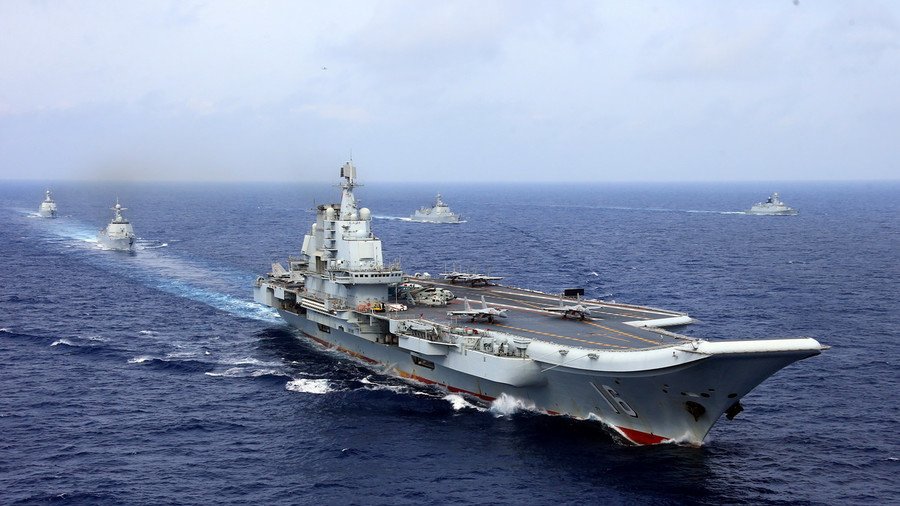 Having bitterly split along partisan lines in the probe over Russian influence and "meddling," the House Intelligence Committee united in decrying the "pre-eminent threat" posed to the US by another rising power ‒ China.
"China has only become emboldened and now may be the pre-eminent threat to American security, our economy and our values," Committee Chair Rep. Devin Nunes (R-California) said at the hearing on Thursday, even as US and Chinese diplomats began a second round of negotiations to stave off a trade war.
Ranking member Rep. Adam Schiff (D-California) agreed, saying he hoped there would be more public hearings about China.
"We need to consider that the military challenge is part of a larger national strategy by China to project its power and to secure its national interests by whatever means necessary," Schiff said, adding that this included sales of "potentially compromising" telecommunications equipment by companies like ZTE and Huawei.
Nunes is planning a series of hearings on China in the coming weeks, focusing on a variety of threats to the US, such as "aggressive territorial claims, unfair trade policies, espionage and cyber-attacks," he told the Washington Free Beacon on Wednesday.
Former intelligence director of the US Pacific Fleet, retired US Navy Captain Jim Fanell, was one of the witnesses at Thursday's hearing, along with China experts from the Council on Foreign Relations, American Enterprise Institute and the International Assessment and Strategy Center.
US intelligence agencies "had blinders on" for the longest time when it came to China, and misjudged Beijing's activities, an unnamed committee aide told the Beacon. As an example, the aide cited China's expansion of naval capabilities, which the US thought would be limited to regional conflicts but are increasingly looking global in scope.
"Our focus in the first hearing is to look at the military advances, quantitative and qualitative, and how it connects to China's broader strategy for force projection and influence," he added.
Nunes has been focused particularly on the Chinese military base in Djibouti, recently built next to the major US base in the east African country. He argued that China is looking to invest in ports and infrastructure around the world, not just for military purposes, but as a mechanism of exerting influence and control over host governments.
This assessment was seconded by the Free Beacon Editor Bill Gertz, who wrote a book titled 'The China Threat' in 2000. "The Chinese goal is to challenge the United States and coerce regional states into adopting China's vision for a new global order under an authoritarian, anti-democratic power," Gertz wrote.
It is unclear, however, how much of this accurately reflects China's military and economic expansion, and how much is the analysts' projection of US behaviors and motivations on Beijing.
READ MORE: US intelligence in panic mode over Russia getting invincible weapon 'by 2020'
US President Donald Trump has campaigned on stopping "terrible" trade deals with China, accusing Beijing of disproportionally benefiting from globalization and free-trade arrangements. For many years, the US has been buying manufactured goods from China, while selling mostly financial instruments and agricultural products, making for a trade imbalance reaching over $350 billion in 2017. Trump has imposed tariffs on $60 billion worth of Chinese imports, while Beijing has pledged to retaliate against US soybeans and other exports. The current trade talks are aiming to address the issues before they escalate into a full-blown trade war.
Think your friends would be interested? Share this story!
You can share this story on social media: