Found some grenades? US Air Force offering $5k reward for missing munitions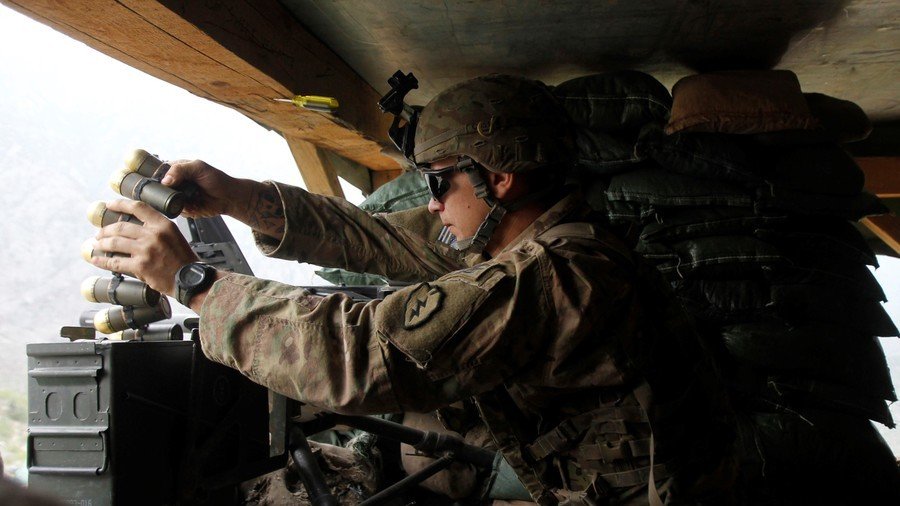 An armored box containing US Air Force grenade rounds is missing and could be lying idly somewhere in the countryside of North Dakota.
The explosive cache went missing on May 1 as the 91st Missile Wing Security Forces traveled from Minot Air Force Base. According to North Dakota's Bismarck Tribune, the high-caliber explosive rounds are thought to have fallen off a vehicle somewhere west of the city of Parshall as the unit moved between bases.
Held in a protected container, the deadly rounds belong to an MK19 machine gun and launcher. The MK19 has been used by the US Marines in Iraq and Afghanistan to destroy light armor vehicles and enemy positions.
READ MORE: Space plane mystery: What is US Air Force X-37B doing in orbit? (POLL)
The gun, normally mounted on a tripod, can fire off 40 rounds per minute at a distance of 2,212 meters. The missing munitions box is green in color and is approximately 18 by 6 by 10 inches. A US$5,000 reward has been offered by the US armed forces for information leading to the cargo's safe return.
"We are hoping to get contacted by someone soon with information that leads to the can's return," said Air Force Lt Col Jamie Humphries, of Minot Air Force Base.
Further information released by the Mountrail County Sheriff's Office reveals the ammunition, which could be dangerous if damaged or taken from a sealed container, was lost around 76th Avenue Northwest. The road cuts through areas of lake and marsh land in a rural part of the Great Plains state.
READ MORE: Costly 'mishaps' & non-combat deaths in US Air Force prompt day-long pause in operations
"The Air Force does not consider this a criminal matter at this time," a US Air Force spokesperson told VICE News. "It is seeking the public's help to ensure the safe return of the ammunition."
If you like this story, share it with a friend!
You can share this story on social media: