Costly 'mishaps' & non-combat deaths in US Air Force prompt day-long pause in operations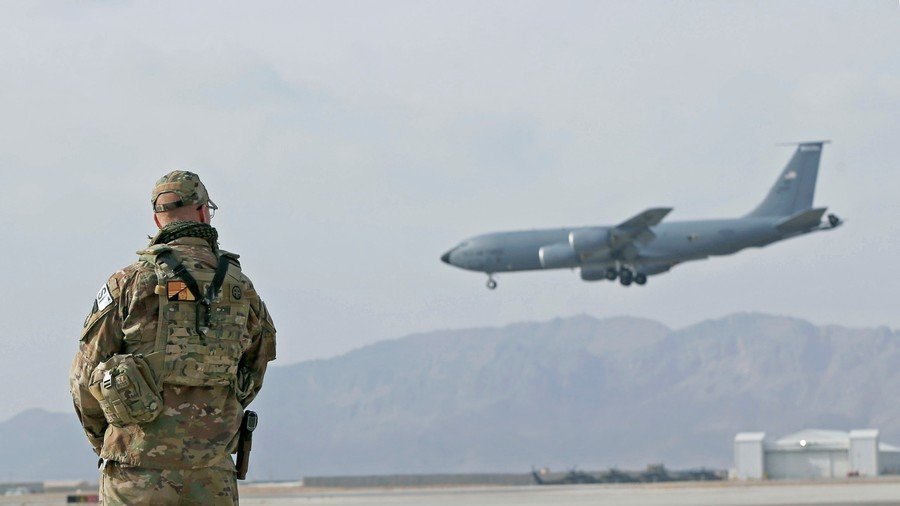 A rise in accidents has prompted the US Air Force to stage a one-day safety review this month, American officials said. The analysis of aircraft and strategies comes after a military cargo plane fell out of the sky in Georgia.
Prior to May 21, the aerial branch of the US military will carry out a pause of its activities in order to hammer out problems that have reportedly plagued its operations over the course of the past year.
According to Major General John Rauch, the Air Force chief of safety, conditions don't appear to be up to scratch, with a rise in "mishaps" and numerous fatalities.
READ MORE: USAF may be forced into massive reduction of planned F-35 fleet – report
"The rationale behind [the review] is an increase in recent 'Class A' mishaps for manned aircraft, as well as the fatality rates this years," Rauch said in a press briefing on Tuesday, Military.com reported.
"It gives [units] the chance to identify issues that they can work and elevate up to the major command level and the air staff if necessary," he added.
A 'Class A' mishap, according to the US Department of Defense, is when an accident results in damage to government property in excess of $2 million, usually due to an aircraft being destroyed or a serviceman being severely injured.
More than 16 US Air Force members have died in non-combative aircraft incidents in 2018. Nine people onboard a Lockheed C-130 Hercules lost their lives on May 2 when it came down on the outskirts of Savannah, Georgia.
While the cause of the crash has not yet been determined, video footage showed how the military cargo plane took a nosedive from the sky into the ground near a busy highway.
READ MORE: Military plane crashes in Savannah, Georgia, killing 9 (PHOTOS, VIDEOS)
On Tuesday, the US Air Force top brass announced the day-long break to address safety concerns, with the service's chief of staff warning they cannot afford to lose people or military hardware to such accidents.
While performing a training mission, an U.S. C-130 "Hercules" cargo plane from the Puerto Rico Air National Guard crashed about 11:30 a.m. today near the Savannah Hilton Head International Airport with 5 people on board. (1/2)

— National Guard (@USNationalGuard) May 2, 2018
"I am directing this operational safety review to allow our commanders to assess and discuss the safety of our operations and to gather feedback from our Airmen who are doing the mission every day," said US Air Force chief of staff General David Goldfein.
"We cannot afford to lose a single Airman or weapons system due to a mishap that could have been prevented," he added.
"Our men and women have volunteered to give their last full measure for America's security. My intent is to have commanders lead focused forums with their Airmen to help identify gaps and seams that exist or are developing, which could lead to future mishaps or unsafe conditions."
Like this story? Share it with a friend!
You can share this story on social media: