We'll 'liquidate' Assad if he lets Iran attack us from Syria – Israeli minister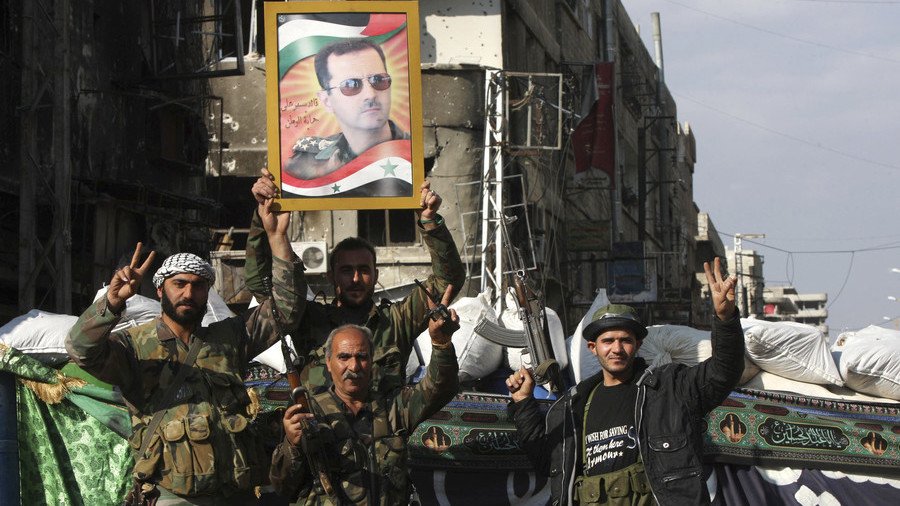 Israel will "liquidate" Syrian President Bashar Assad and topple his government if it continues to allow Iran to use Syrian territory to carry out attacks on the Jewish state, an Israeli security cabinet minister has warned.
"If Syrian President Bashar al-Assad continues allowing Iran to operate within Syrian territory, Israel will liquidate him and topple his regime," Energy Minister Yuval Steinitz told Ynet.
He went on to state that "if Assad lets Iran turn Syria into a military base against us, to attack us from Syrian territory, he should know that will be the end of him."
Hassan Beigi, a member of the Iranian parliament's national and foreign policy commission, responded to the minister's statements later on Monday. "Israel can't do anything," he told RIA Novosti, reminding Tel Aviv that Iran has legitimate grounds to operate on Syrian soil, citing an invitation from Damascus.
Steinitz's bold comments come as Israel reportedly prepares to face a possible retaliatory strike after Syria's T4 airbase was hit by an airstrike on April 9. Iran blames the strike, which it says killed seven Iranian military advisers and members of the Iranian Revolutionary Guards, on Israel. Russia has also stated that Israel was behind the attack.
Israel did not initially comment on the attack. However, a senior Israeli official told a New York Times columnist that Tel Aviv was behind the strike. Two US officials also told NBC News that Israel was responsible, saying it informed Washington ahead of time. Damascus has blamed the air-raid on Tel Aviv, calling it a clear "aggression."
The attack came just two months after the Israel Defense Forces (IDF) struck the same military site after claiming an Iranian drone had crossed into Israeli airspace from Syria.
A separate April strike, which also targeted Syrian infrastructure, was not claimed by Israel, but did occur just hours after Israeli Defense Minister Avigdor Lieberman vowed to protect his country's national interests, even if it means breaching Syrian airspace.
Tensions between Iran and Israel continue to mount, following a controversial television slideshow presented by Israeli Prime Minister Benjamin Netanyahu, in which he accused Iran of lying about its nuclear program. He claimed that, as a result of the alleged deception, the 2015 nuclear deal is thus null and void. Iran has slammed the move as a "coordinated timing of alleged intelligence revelation by the boy who cries wolf." It came ahead of a May 12 deadline which will see US President Donald Trump decide whether to extend US sanctions relief for Tehran.
Think your friends would be interested? Share this story!
You can share this story on social media: