Israel 'only state in Middle East that actually has nukes': Analysts denounce Bibi's Iran WMD claim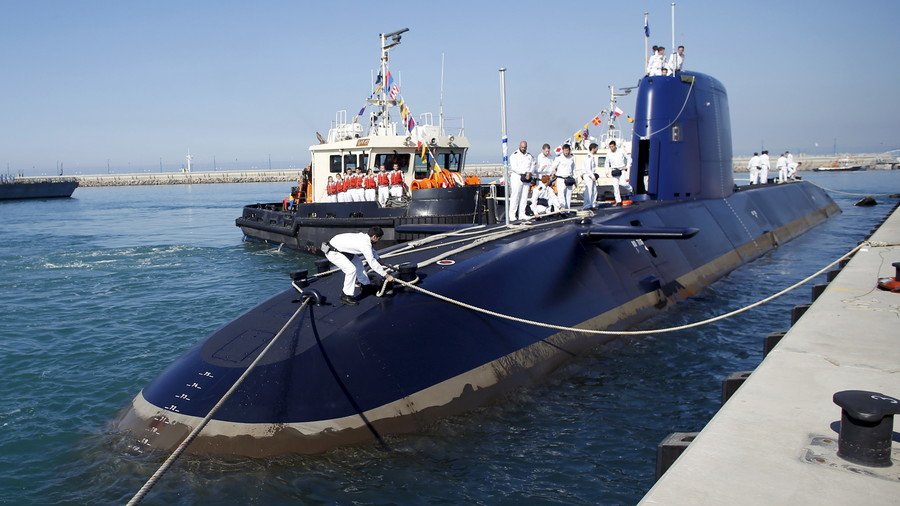 Israeli PM Benjamin Netanyahu is the wrong person to accuse Iran of seeking nuclear weapons as his country has repeatedly refused to join any non-proliferation treaties which equates it to North Korea, Middle East experts told RT.
Israel and its PM "are in no position to accuse Iran of anything, they're not part of the nuclear deal, they're not even a member [of the Nuclear Proliferation Treaty]," said Hamed Mousavi, Professor of Political Science at the University of Tehran.
The analyst then commented on Netanyahu's well-rehearsed Monday show, in which he claimed Israel has incriminating evidence that Iran is pursuing a nuclear program in violation of the milestone 2015 deal. He noted the only entity in the world authorized to declare Iranian compliance or non-compliance with the 2015 nuclear deal is the UN's International Atomic Energy Agency (IAEA).
Mousavi went further, saying Netanyahu was "a serial liar," also citing a 2011 microphone leak incident, in which former French President Nicolas Sarkozy reportedly spoke lowly of the Israeli premier.
"I can't stand him," he told Barack Obama, in what was believed to be a confidential discussion. The Frenchman also accused Netanyahu of constantly lying. Obama's reply was: "You're fed up with him, but I have to deal with him every day!"
"And we also have to remember the timing, I mean, this is coming less than two weeks before Trump makes a decision regarding if the United States wants to stay in the deal," the expert said, noting that "Israel is the only regime in the region that actually has nuclear weapons."
Israel is believed to possess nuclear weapons, though its officials have never officially denied nor admitted to having weapons of mass destruction. On the latest occasion, nuclear weapon proliferation experts Robert S. Norris and Hans M. Kristensen claimed in the renowned Bulletin of the Atomic Scientists back in 2013 that the Jewish state stopped producing nuclear warheads back in 2004 once it reached around 80 projectiles.
However, the country can easily double its arsenal since it has enough fissile material to build at least another 115 munitions, experts say.
In Mousavi's view, if Donald Trump decides to come out of the nuclear accord, it would kill the deal. Iran could not afford complying with it because of US threats to sanction any company – not only American ones – that do business with the Islamic Republic. "And I think this is what Israel wants," he concluded.
Dr. Maged Botros, Head of Political Science department at Helwan University in Egypt, emphasized that Netanyahu "repeatedly refused to sign the Nonproliferation Treaty," which puts it "in the same position as North Korea."
READ MORE: 'Infamous liar': Iran blasts Netanyahu for claims Tehran had nuclear weapons program
Netanyahu's presentation has been "a setup for [US President Donald] Trump," Botros said, suggesting the Israeli allegations could be a solution for the US President to throw away the 2015 deal.
The Egyptian expert recalled former US State Secretary Colin Powell, who claimed back in 2003 that Iraq had weapons of mass destruction. "It proved to be false, now the history repeats itself," he said.
North Korea accused Israel of having a nuclear arsenal last year, calling it a threat to peace in the Middle East. "Israel is the only illegal possessor of nukes in the Middle East under the patronage of the US. However, Israel vociferated about the nuclear deterrence of the DPRK, slandering it, whenever an opportunity presented itself," the Foreign Ministry said at the time.
Like this story? Share it with a friend!

You can share this story on social media: