'Full respect for Jewish faith': Abbas apologizes for claim Jews responsible for own persecution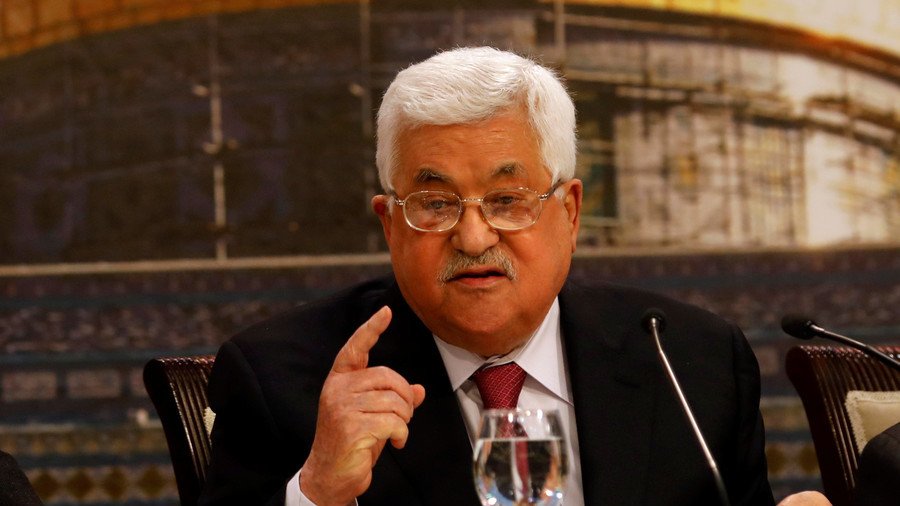 Palestinian President Mahmoud Abbas has apologized after saying the persecution of Jews was linked to their roles in "usury and banks." Israel's defense minister rejected the gesture, calling Abbas a "wretched Holocaust denier."
"If people were offended by my statement, especially people of the Jewish faith, I apologize to them. I would like to assure everyone that it was not my intention to do so, and to reiterate my full respect for the Jewish faith, as well as other monotheistic faiths," Abbas said on Friday.
He went on to "reiterate our long-held condemnation of the Holocaust as the most heinous crime in history, and express our sympathy with its victims... Likewise, we condemn anti-Semitism in all its forms, and confirm our commitment to the two-state solution, and to live side by side in peace and security."
The gesture was rejected by Israeli Defense Minister Avigdor Lieberman, who responded by calling Abbas a "wretched Holocaust denier."
Abbas, 82, received widespread condemnation after delivering a Monday speech in which he stated that Jews living in Europe had suffered massacres "every 10 to 15 years in some country since the 11th century and until the Holocaust."
Citing books written by various authors, he went on to state: "They say hatred against Jews was not because of their religion, it was because of their social profession. So, the Jewish issue that had spread against the Jews across Europe was not because of their religion, it was because of usury and banks."
Among Abbas' fiercest critics was Israeli Prime Minister Benjamin Netanyahu, who called the remark "contemptible" and "anti-Semitic."
The Palestinian president again recited the most contemptible anti-Semitic canards. Apparently the Holocaust denier is still a Holocaust denier. I call on the international community to condemn his severe anti-Semitism; the time has come for it to pass from the world.

— Benjamin Netanyahu (@netanyahu) May 2, 2018
The European Union also branded Abbas' comments "unacceptable," while the UN's Special Coordinator for the Middle East, Nickolay Mladenov, said the Palestinian leader's words "repeated some of the most contemptuous anti-Semitic slurs, including the suggestion that the social behavior of Jews was the cause for the Holocaust."
Others critics included former US secretary of state John Kerry, US Ambassador to Israel David Friedman, and Donald Trump's Special Envoy to the Israeli-Palestinian Peace Process Jason Greenblatt.
These comments are wrong, ugly, and unacceptable - anywhere from anyone - but particularly from anyone who says he wants to be a peacemaker. No excuses for antisemitism: words to be condemned, not explained away. https://t.co/BDnsiWEVVt

— John Kerry (@JohnKerry) May 2, 2018
Abbas has long been accused of being a Holocaust denier as a result of his 1982 doctorate dissertation entitled 'The Secret Relationship between Nazism and the Zionist Movement.'
Like this story? Share it with a friend!
You can share this story on social media: