After what happened to Libya, should North Korea think twice about ditching nukes?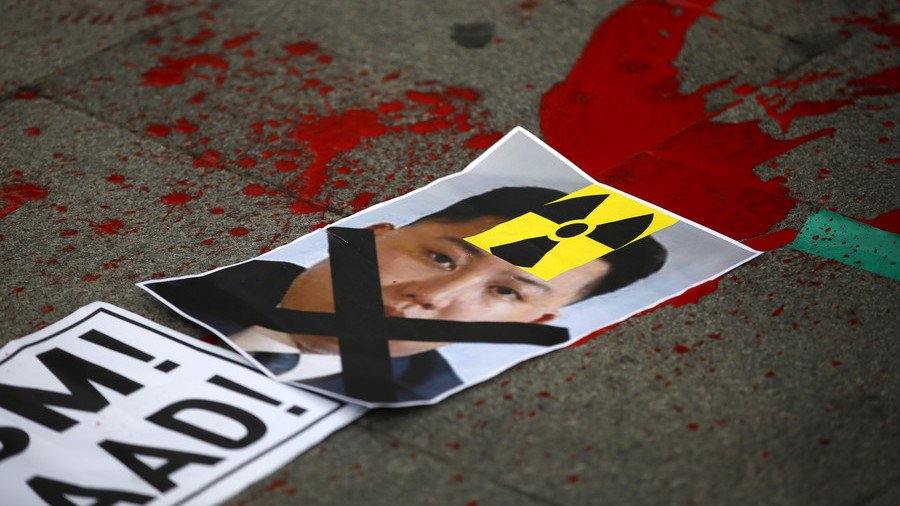 The US says North Korean denuclearization should proceed along the Libyan scenario. RT's Murad Gazdiev remembers how Muammar Gaddafi was killed by US-backed rebels a few years after ditching nukes, and asks – is that a good idea?
There was a time when tales of Gaddafi's death had Kim Jong-un keeping his both hands on the nuclear button, which, by his own admission, he cautiously kept on his desk.
Now US President Donald Trump, who not long ago had been erratically tweeting away about his own shiny red button, is suddenly an advocate for peace, welcoming Kim's push to ditch nukes. RT's Murad Gazdiev believes this bears the question – is Libya's history about to be repeated?
And when US officials speak about the "Libyan model", they mean the 2003 denuclearization, not the devastating West-assisted civil war of 2011. Don't they?
At the same time, Trump seems on a course to quitting the Iran deal – which makes Tehran all too likely to abandon its own commitments and restart its nuclear program.
Still, the idea has been floated that Trump be given a Nobel Peace Prize and, after Obama got one despite his eight years of wars, it suddenly doesn't seem that outlandish a prospect. Even if most people we spoke to shuddered – quite literally – at the idea.
Like this story? Share it with a friend!
You can share this story on social media: