US wants N Korea to take 'irreversible' steps to de-nuke, similar to Libya's denuclearisation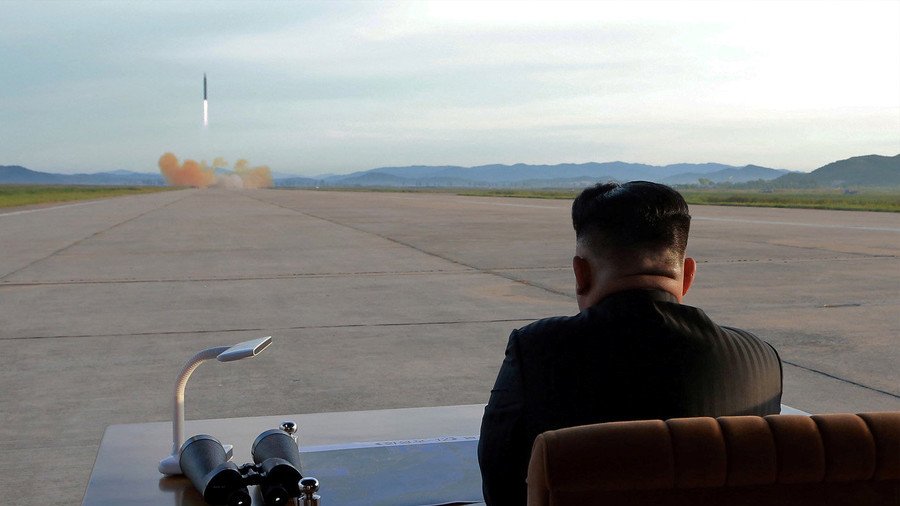 US Secretary of State Mike Pompeo says North Korea must take "irreversible" steps to rid the country of its nuclear arms programme, in a deal that could resemble the one struck with Libya in 2003.
During an interview with ABC News on Sunday, Pompeo, who secretly met with Kim Jong-un in Pyongyang as CIA director earlier this month, said there is a "real opportunity" for a denuclearisation deal between President Trump and the North Korean leader when they meet next month.
READ MORE: Trump narrows down Kim talks date to next 3-4 weeks, hogs credit for breakthrough
Pompeo said he met with Kim under clear instructions from Trump to discuss a way to verify if the Korean peninsula had denuclearized, adding that the administration has its "eyes wide open."
"We use the word 'irreversible' with great intention," Pompeo said. "We are going to require those steps that demonstrate that denuclearization is going to be achieved."
The Libya model: North Korea denuclearizes, Kim gets bayonetted in the street by right-wing mercenaries operating under Western air cover, the state collapses, a calamitous refugee crisis ensues and Washington calls it a day. https://t.co/JmIy1VzaaH

— Max Blumenthal (@MaxBlumenthal) April 29, 2018
US National Security Adviser John Bolton said in a separate interview with Fox News that a 2003 agreement to eliminate the Libyan weapons of mass destruction programme could serve as a model for the North Korea negotiations.
Libyan leader Muammar Gaddafi agreed to dismantle the programme in exchange for the lifting of sanctions placed on the country by Western powers. At the time, international inspectors from the US and the UK verified that Gaddafi followed through on the agreement.
.@AmbJohnBolton on Trump-Kim summit: We have very much in mind the Libya model from 2003-04…we'll want to test North Korea in the first meeting for evidence that they have made that strategic decision.

— FoxNewsSunday (@FoxNewsSunday) April 29, 2018
"We have very much in mind the Libya model from 2003, 2004. There are obviously differences. The Libyan programme was much smaller, but that was basically the agreement that we made," Bolton said.
READ MORE: North Korea promises to close nuke test site in May – South
North Korea is planning to close its nuclear weapons test site in May and give South Korean and US experts and the media access to the process, the latest statement from Seoul said, following the meeting between North Korean leader Kim Jong-un and South Korean President Moon Jae-in on Friday.
You can share this story on social media: