US soldier found guilty of sabotaging Humvee paradrop that went viral (VIDEO)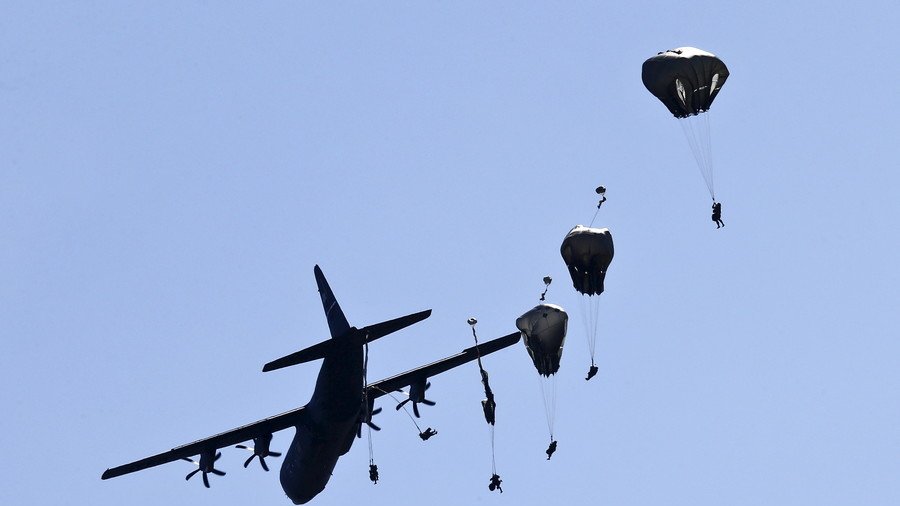 An American soldier has been found guilty of sabotage and destruction of US Army property after an investigation determined he had cut the parachute straps of three Humvee vehicles that were destroyed in a 2016 training exercise.
Sergeant John T. Skipper, formerly of the 91st Cavalry Regiment (Airborne) that was based in Germany, was found guilty during a court martial hearing on Wednesday of three counts of destruction of military property and of making false statements during the official criminal investigation.
During a US Army training exercise at the Hohenfels military base in Germany on April 11, 2016, three Humvees detached from their respective parachutes as they exited the C-130 Hercules heavy transport vehicles and unceremoniously slammed into the Earth, much to the delight of some foul-mouthed US soldiers who captured the event on video.
While no one was hurt in the incident, the vehicles themselves, all three of which were rendered inoperable in the incident, can be extremely expensive: the modern, 'Up-Armored' HMMWV (UAH) version of the Humvee currently used by the US military can cost between an estimated $160,000 to $220,000. A video of the spectacular crash quickly went viral back in April 2016.
READ MORE: Cloudy with a chance of Humvees: Military vehicles plummet from sky in failed air drill (VIDEO)
Skipper was sentenced to a reduction in military grade before his bad conduct discharge as part of the court-martial proceedings. The sentence was far lighter than it could have potentially been: the charge of willful destruction of government property could have earned him 10 years in prison, while making false official statements could have earned him an additional five, Stripes.com reports.
Think your friends would be interested? Share this story!
You can share this story on social media: