'I worked for her, she's not right for job' – Ex-CIA officer Kiriakou to RT on Haspel nomination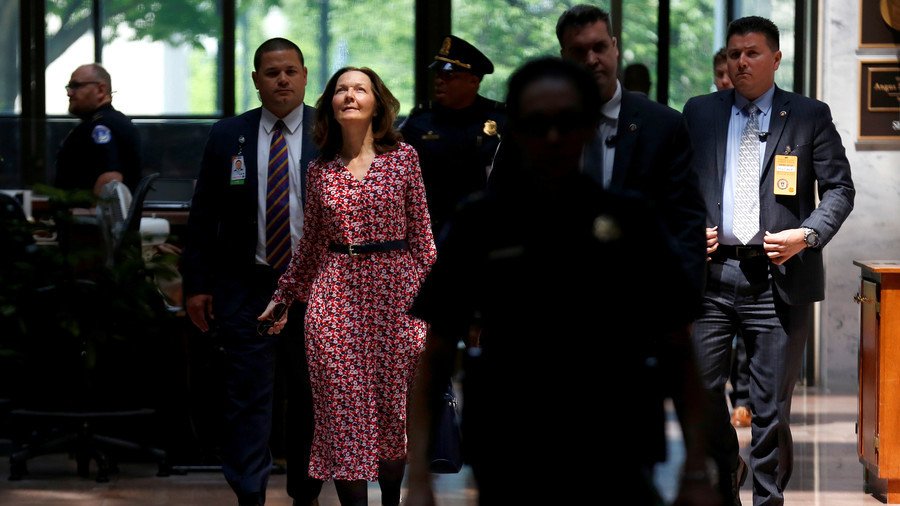 Gina Haspel is set to win her Senate nomination by a small margin, regardless of the declassification of torture files, former CIA officer and whistleblower John Kiriakou told RT, calling this "the single worst pick" in DC.
"I think she's the single worst pick in all of Washington DC," the former CIA officer stated on RT. Kiriakou, who helped shed light on waterboarding practices, said, however, that he welcomed Trump's decision to nominate a woman.
"Аfter 70 years of leadership by white men it's time for a woman to head the CIA, but just not this woman."
Continuing, he blasted Trump's "silly tweet" in which he spoke highly of Haspel, and complained that she has come under fire from Democrats "because she was too tough on terrorists."
Kiriakou, who was part of CIA counterterrorism operations back in the early 2000s, said "all of us were tough on terrorism at the CIA.

"That doesn't mean that you have to ignore the Constitution of the United States and international law to prove that you're tough."
Haspel's nomination is controversial due to her role in 2002 as chief of a CIA black site in Thailand. Rights groups claimed that prisoners were 'questioned' with the use of waterboarding, "walling" – repeatedly slamming them into walls – sleep deprivation, nudity, and being held in confined spaces for hours at a time.
My highly respected nominee for CIA Director, Gina Haspel, has come under fire because she was too tough on Terrorists. Think of that, in these very dangerous times, we have the most qualified person, a woman, who Democrats want OUT because she is too tough on terror. Win Gina!

— Donald J. Trump (@realDonaldTrump) May 7, 2018
Although Haspel is set to be grilled in a Senate hearing on Wednesday, her confirmation is almost a done deal, Kiriakou believes. "The CIA delivered two cases of classified documents to the Senate Intelligence Committee yesterday and I suspect that for most senators that's going to be good enough."
There are also "five democrats in the Senate seeking re-election in states that Donald Trump won in 2016," the former intelligence operative said, meaning that "they are probably pre-disposed to vote yes" on Haspel.
"So, declassification or not, she's probably going to win this thing," he said.
Nevertheless, she is projected to win by a small margin, "probably within a vote or two," because there are a handful of undecided senators, and it is difficult to guess how they will vote.
"So it depends on what people like Senators Clair McCaskill, Joe Donnelly and John Manchin will do," Kiriakou explained. "I know Haspel personally, I worked for Haspel, I don't care if Haspel is a man or a woman, or a combination of the two, she's not right for this job."
Think your friends would be interested? Share this story!
You can share this story on social media: