'Too tough on terrorists': Trump defends under-fire CIA Director nominee Haspel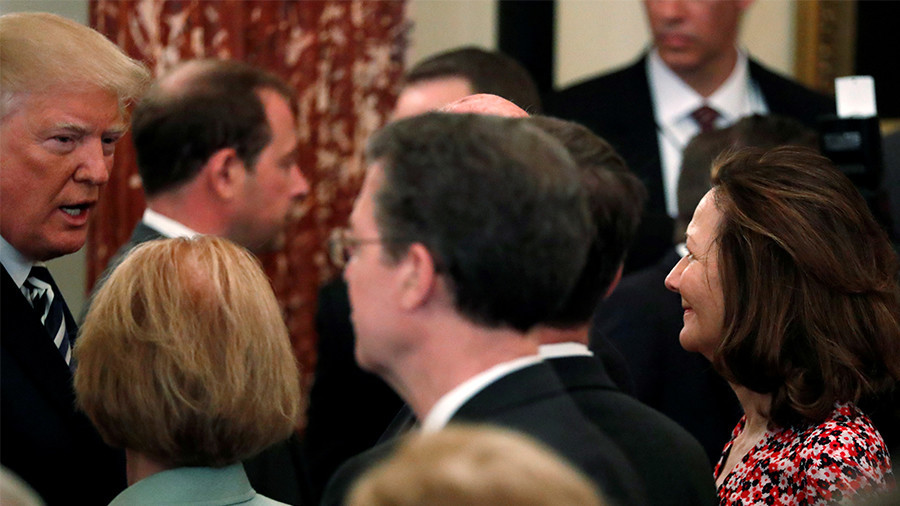 US President Donald Trump took to Twitter Monday to defend his nominee for the CIA directorship, Gina Haspel. Trump argued that Haspel was "too tough on terrorists" for the Democrats.
"My highly respected nominee for CIA Director, Gina Haspel, has come under fire because she was too tough on Terrorists," Trump tweeted. "Think of that, in these very dangerous times, we have the most qualified person, a woman, who Democrats want OUT because she is too tough on terror. Win Gina!"
Haspel's nomination has been widely criticized on both sides of the aisle given her record of advocating for and, allegedly overseeing, torture during her time at the CIA and, in particular, her participation in the extraordinary rendition program introduced during the most recent Bush administration.
Her alleged penchant for violence when trying to elicit information from detainees earned her the nickname 'Bloody Gina,' according to whistleblower John Kiriakou. Rights groups and retired military personnel have all decried her nomination.
READ MORE: White House's Sanders slammed for using feminist card to pressure Senate on CIA nominee Haspel
Haspel assumed the role of acting director of the Central Intelligence Agency after former CIA Director Mike Pompeo was confirmed as the new secretary of state following the dismissal of Rex Tillerson on March 31, 2018.
Trump's comments garnered the now-daily outraged reaction online, with many highlighting the president's own hypocrisy and failure to recognize the inherent ineffectiveness of torture. Others drew attention to the fact that the majority of Trump's nominees have proved controversial choices.
At a meeting Friday, Haspel offered to step aside amid all of the controversy surrounding her nomination to the position, however, her offer was dismissed. The Senate Intelligence Committee will consider Haspel's nomination in a hearing on Wednesday, May 9.
If you like this story, share it with a friend!