Walking away from Iran deal a 'serious mistake' - Obama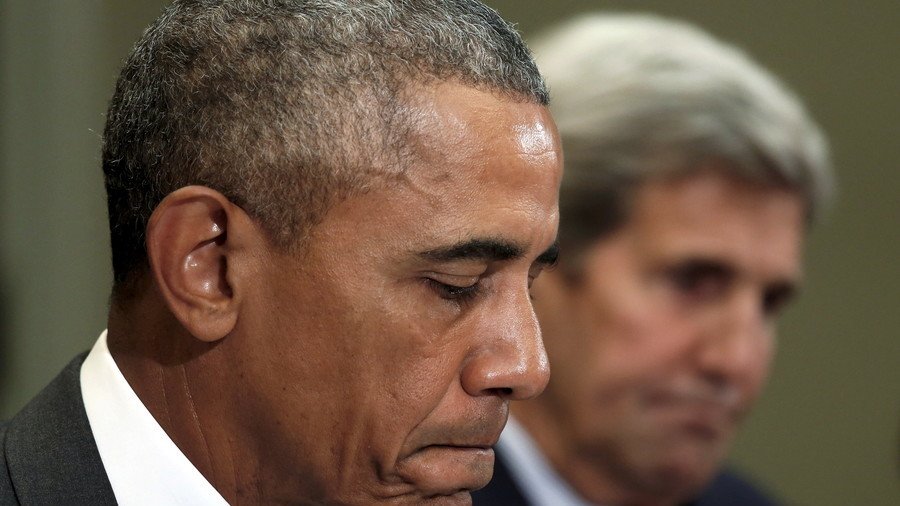 Former President Barack Obama called the decision to leave the Iran nuclear deal "misguided" and a "serious mistake," saying the 2015 agreement offered a template for dealing with denuclearization of North Korea.
Following the announcement by President Donald Trump that he would be withdrawing the US from the 2015 agreement negotiated by the Obama administration, the former president posted a lengthy statement on Facebook arguing that the nuclear deal was working.
"Walking away from the JCPOA turns our back on America's closest allies, and an agreement that our country's leading diplomats, scientists, and intelligence professionals negotiated," Obama said, adding that "the consistent flouting of agreements that our country is a party to risks eroding America's credibility, and puts us at odds with the world's major powers."
Obama called the JCPOA "a model for what diplomacy can accomplish," and its inspections and verification regime a template for what the US should do with North Korea.
"[A]t a time when we are all rooting for diplomacy with North Korea to succeed, walking away from the JCPOA risks losing a deal that accomplishes – with Iran – the very outcome that we are pursuing with the North Koreans," Obama said.
"I believe that the decision to put the JCPOA at risk without any Iranian violation of the deal is a serious mistake," the former president concluded.
On Tuesday, Trump announced that Washington will withdraw from the Iran nuclear deal and that sanctions on Tehran will be reimposed.
"Today's action sends a critical message: the US no longer makes empty threats. When I make promises, I keep them," Trump said.
The JCPOA deal, signed by Iran and P5+1 powers (China, France, Russia, UK, US, plus Germany) in 2015, saw international sanctions on Tehran lifted in exchange for Iran curbing its controversial nuclear program. Trump pulled the US from the accord despite the International Atomic Energy Agency (IAEA) confirming Tehran's compliance with the deal on numerous occasions and attempts by France, Germany and other EU nations to talk him out of the decision.
Think your friends would be interested? Share this story!
You can share this story on social media: