'Heinous acts': US Olympic committee accused of sex trafficking in new lawsuit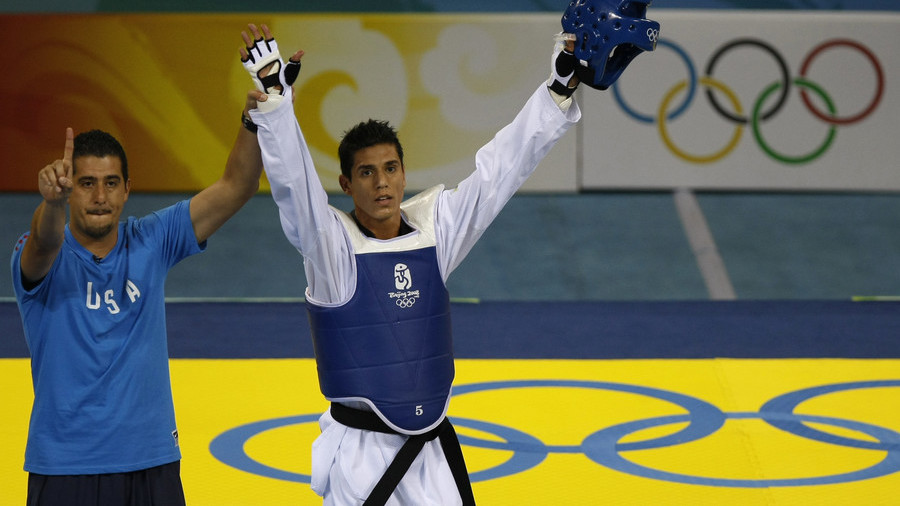 The US Olympic Committee is embroiled in a fresh misconduct controversy as a new lawsuit alleges that it knowingly allowed the sex trafficking and abuse of Taekwondo athletes for more than 20 years.
Four female athletes and 44 women, whose identities have been withheld, are accusing the USOC and USA Taekwondo of allowing more than two decades of sexual abuse, exploitation and trafficking of its athletes.
The class action lawsuit alleges that the USOC knowingly allowed two high profile Taekwondo stars, Olympic gold medalist Steven Lopez and his brother Jean, who is a former Team USA coach, to engage in abuse and sex trafficking of athletes. The brothers are also named as defendants in the suit.
The plaintiffs say that the men raped or assaulted them while they were training or when they were travelling to competitions around the world. They also allege that the Lopez brothers were known to take a sexual interest in young athletes.
"Much like a pimp who traffics women for money, the USOC was trafficking its athletes to known sexual abusers for money and medals," attorney Rex Sharp, representing the plaintiffs, said to CNN.
The suit claims that Jean Lopez was in a forced sexual relationship with athlete Kay Poe while she was still a minor. He was permanently banned by the USOC last month while Steven Lopez was "suspended pending further proceedings" on Monday.
The Lopez brothers have not made a press statement regarding the new lawsuit. RT.com has reached out to Jean Lopez's advisor for comment.
"Rather than upholding the values and spirit of Team USA, these bad actors manipulated the trust placed in them, abused the power and legitimacy bestowed upon them, shattered the innocence and dreams of numerous female athletes and violated numerous federal and state laws," the suit says.
READ MORE: Redskins cheerleaders say they were forced to take part in nude photo sessions in front of sponsors
The revelations come hot on the heels of the Larry Nassar sex abuse scandal. Nassar, the former USA Gymnastics team doctor, was sentenced to 175 years in prison in February for sexually abusing more than 150 girls, including Olympic stars Simone Biles and Aly Raisman.
"We are aggressively exploring and implementing new ways to enhance athlete safety, and prevent and respond to abuse," USOC spokesperson Patrick Sandusky said in a statement to USA Today on Monday. "The launch of the U.S. Center for SafeSport, along with a number of additional significant actions we are taking, will ensure that our athletes are better protected from these heinous acts."
Like this story? Share it with a friend!
You can share this story on social media: