Plain respect or 'Orwellian nonsense'? China in row with US over Taiwan, Hong Kong, Macau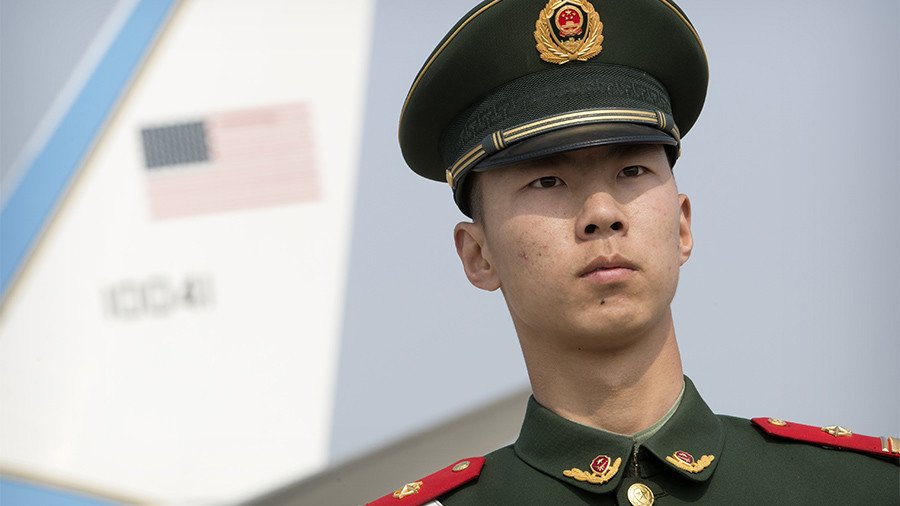 Beijing is cracking down on foreign companies, including US airline carriers, that do not refer to Taiwan, Hong Kong and Macau as parts of China. The White House has criticized the policy as "Orwellian nonsense."
China's Civil Aviation Administration sent a letter to 36 airlines last month, informing them that failure to abide by the One-China policy might subject them to additional administrative scrutiny and credit review.
British Airways and Germany's Lufthansa have since updated their websites to refer to "Taiwan, China" and "Hong Kong, China." US carriers such as United and American Airlines, however, have pushed back against Beijing's demands.
"This is Orwellian nonsense and part of a growing trend by the Chinese Communist Party to impose its political views on American citizens and private companies," the White House said on Saturday. "We call on China to stop threatening and coercing American carriers and citizens."

@PressSec releases unusual statement about "China's Political Correctness""This is Orwellian nonsense"—White HouseCommunist Party asked U.S. airlines to change references to Hong Kong, Taiwan and Macau... pic.twitter.com/ZuzSPI8AxY

— ChiaChieh(Jane)Tang (@goodaylala) May 5, 2018
US President Donald Trump will resist "efforts by the Chinese Communist Party to impose Chinese political correctness on American companies and citizens," the statement added.
China has every right to ask foreign airlines to use proper terminology on their sites, Chinese Foreign Ministry spokesman Lu Kang asserted on Monday.
"Foreign companies operating in China have to respect China's sovereignty and territory integrity, adhere to Chinese law and respect Chinese people's national feelings," said Lu.
The spat follows tense trade talks between Washington and Beijing, which ended on Friday. Treasury Secretary Steven Mnuchin and the US trade representative Robert Lighthizer led the delegation, but did not release a statement about the talks' outcome.
However, the White House sounded optimistic about "getting the best outcome for everyone" on Monday, with press secretary Sarah Sanders pointing out that a Chinese vice-premier will be visiting the US next week to continue the talks.
Citing the mounting trade deficit, Washington has proposed tariffs on a number of Chinese imports, estimated at $50 billion in value. Beijing has responded by threatening to retaliate against US agricultural exports such as soybeans.
As part of the trade talks, China has demanded that Washington revoke its bans on Chinese investment in the US and technology sales. Citing national security concerns, the Trump administration barred Chinese investments in several US industries, and just last week banned the sale of Huawei and ZTE smartphones in stores run by the US military.
In January, Marriott hotels apologized for listing Tibet, Hong Kong, Macau and Taiwan as separate territories, after China blocked its website and apps for a week as punishment. Delta airlines similarly apologized for referring to Taiwan and Tibet as separate countries.
The island of Taiwan and the cities of Hong Kong and Macau were long administered by foreign powers. Hong Kong was ceded to Britain in 1842 after the Opium Wars, but was handed back to China in 1997. In 1999, Portugal handed over Macau, which it had leased as a port in 1557 and administered as a colony since 1887.
Taiwan was ceded to Japan in 1895, following the Chinese defeat in the Sino-Japanese war. US ships ferried the Kuomintang (Chinese Nationalist) forces to the island in 1945, to accept the surrender of the Japanese forces. The island became a refuge for the nationalists in 1949, after Mao Zedong's Communist forces triumphed in the Chinese civil war. The Taiwan-based Republic of China lost its UN seat in 1971, however, when Beijing was recognized as the legitimate Chinese government.
Tibet was incorporated into China in 1950, in what Beijing termed peaceful liberation and Tibetan exiles call an invasion and occupation.
Think your friends would be interested? Share this story!
You can share this story on social media: